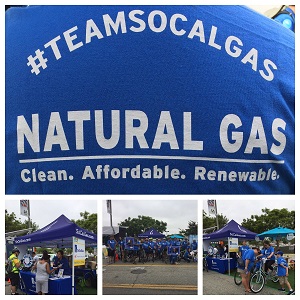 Southern California Gas Co. (SoCalGas) is rolling out new initiatives that will make it easier for renewable gas production facilities to connect to the company's natural gas pipeline system.
First is the creation of a downloadable toolkit to assist renewable gas producers and developers who are interested in interconnecting their projects with the SoCalGas pipeline network. In addition, new provisions will enable SoCalGas and renewable gas producers to accelerate the interconnection process by procuring the necessary material much earlier than previously allowed.
"Renewable natural gas will [help] transform transportation in the state, which accounts for 80 percent of smog-forming pollution and that disproportionally burdens our most vulnerable communities," says Lisa Alexander, vice president of customer solutions for SoCalGas. "With today's technology, we can harness this otherwise wasted energy to de-carbonize our pipeline system, reduce greenhouse gas emissions and slow climate change."
Citing a recent study from the University of California at Davis, 60% of the fuel used in natural gas vehicles in California is renewable, and SoCalGas expects that figure to increase to 90% by 2018.
In fact, SoCalGas is wrapping up its first renewable natural gas interconnection project, in Perris, Calif. When the project is completed, renewable natural gas produced by a waste management company will power a fleet of more than 320 waste hauling trucks.
SoCalGas recently launched a new renewable gas website to provide general information on biogas derived renewable natural gas. A key feature of this site is a downloadable toolkit to assist biogas producers and developers who are interested in putting renewable natural gas into the SoCalGas pipeline network. In addition, the new website also explains the monetary incentive program for utility interconnection projects.
Another enhancement, approved by the California Public Utilities Commission on April 8, enables SoCalGas and potential interconnectors to speed the process by procuring the necessary materials before interconnection studies are concluded and a construction agreement executed.