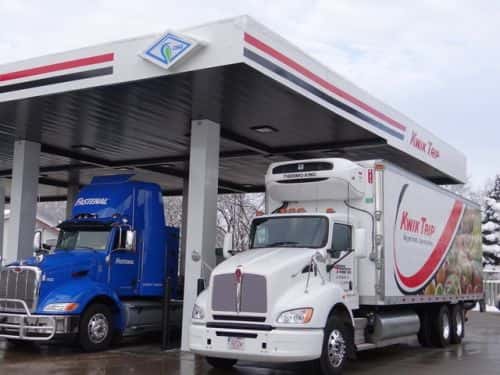 In the convenience store industry, Kwik Trip Inc. is known as a progressive, nimble entity that knows how to get a lot accomplished quickly and with little superfluity.
Perhaps not surprisingly, the company has quickly gained exactly the same reputation in the natural gas industry.
Kwik Trip put nine state-of-the-art compressed natural gas (CNG) refueling facilities into operation in the second half of 2012 (with a tenth just about complete), and the company has announced plans for at least an additional 10 to be constructed this spring. Joining Kwik Trip in this deployment is ANGI Energy Systems Inc., which provided the key CNG equipment for the first round of stations and has been chosen again to provide components for the next group.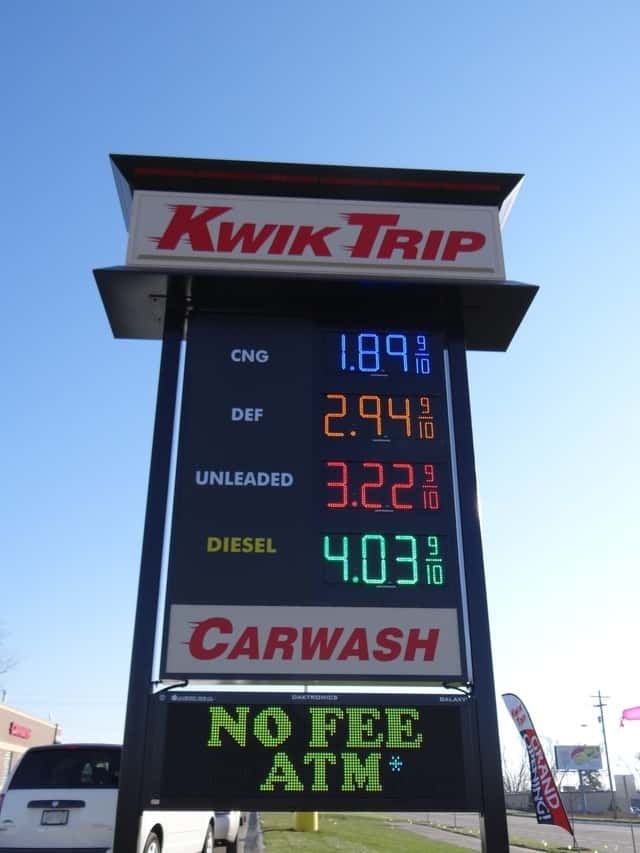 The company operates a network of more than 400 stores in Wisconsin, Minnesota and Iowa. When Kwik Trip began looking at natural gas refueling a few years ago, the central idea was to create a 'comprehensive infrastructure' of CNG stations that would tie into this existing network.
'We wanted to replicate the customer experience,' says Chad Hollett, Kwik Trip's director of distribution and transportation. He notes that achieving 'diesel-like performance' was critical.
The nine CNG stations offer refueling under the canopy and are accessible to Class 8 trucks. With the exception of the CNG/liquefied natural gas (LNG) refueling facility at its La Crosse, Wis., headquarters, these sites are co-located with traditional Kwik Trip c-stores, and all the CNG pumps use the same point-of-sale interface found on the company's gasoline and diesel pumps.
What's the cost to attain this kind of customer experience? Hollett has one word: 'significant.' Each site represents an investment of more than $1 million.
'We spend a lot more up front to make sure we have a functional system that meets customer expectations, as well as full redundancy,' he says. 'You have to do it right.'
In terms of financial support from state or federal grants or other incentives, Kwik Trip's projects received 'more or less nothing.'
'When we got into this, the money wasn't really there,' Hollett remarks. 'It had the merit to stand on its own.'
Kwik Trip initially targeted each CNG station to be dispensing about 30,000 gallons of CNG every four weeks, once it was up and running for six to 12 months. So far, the locations are on track to hit that goal, with most of them averaging 20,000 to 30,000 gallons. One of company's sites in Milwaukee is already exceeding the 30,000-gallon mark.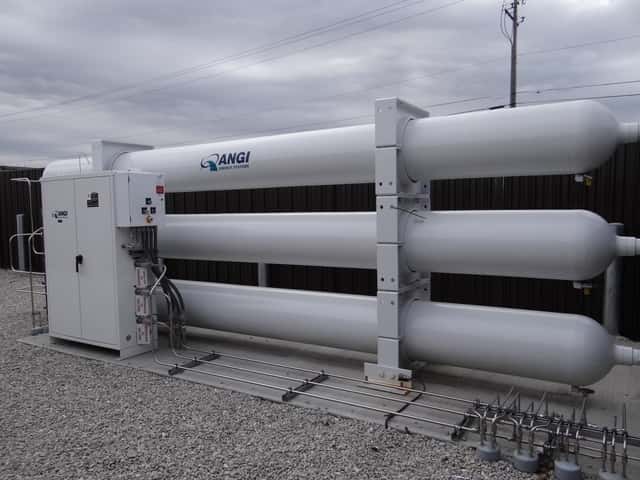 Most notable about these projects is that although Kwik Trip had a decent indication of what the demand for CNG would be before breaking ground, uncertainty loomed large.
'We opened a lot of stations with no anchor fleet,' Hollett says.
However, helping to compensate for the lack of a predictable, steady off-taker is a wildly competitive price point: CNG commonly goes for $1.59/GGE at Kwik Trip's stations, and the maximum right now is $1.89/GGE.
By early summer, the company will likely have a total of 20 CNG facilities in operation. The stations will dot every major transportation artery in Kwik Trip's three-state footprint, from Eagan, Minn., south to Cedar Falls, Iowa, and northeast deep into Wisconsin.
These CNG sites will comprise a 'good network' that covers major transportation corridors in solid markets, in Hollett's estimation. The company is also contemplating an expansion of LNG refueling to accommodate the high-traffic truck route between Minneapolis/St. Paul and Chicago.
But overall, new developments in 2014 and beyond will be largely driven by customer demand.
'At some point, you have to slow down,' he says. 'I just don't know if 20 stations is that point.'
Photos courtesy of Kwik Trip