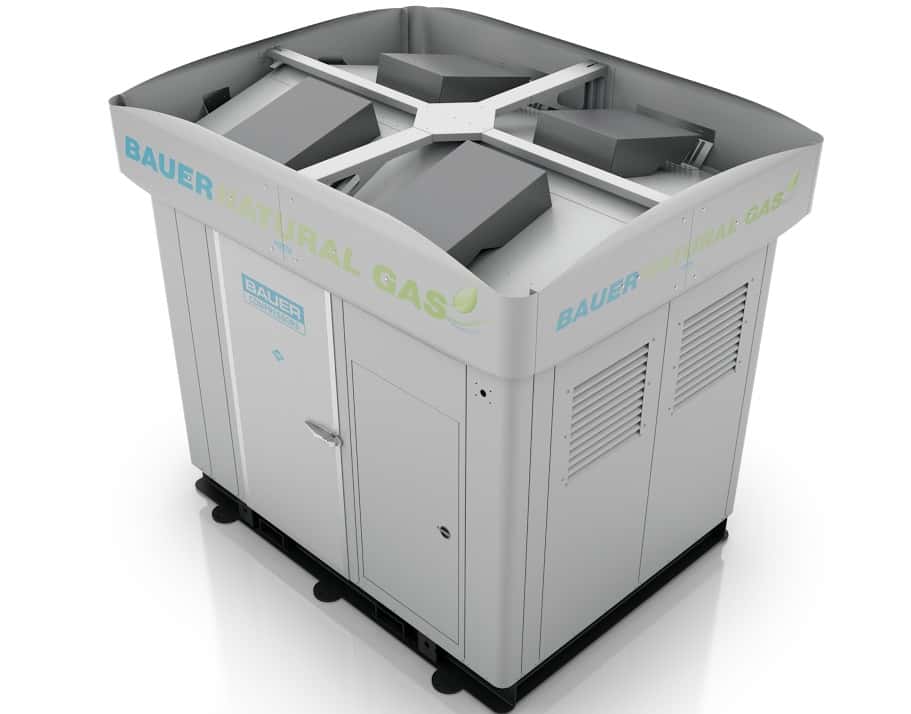 Bauer Compressors Inc. has released its M-Series Q compressed natural gas package – a compression solution for medium and large fleets that require the quietest possible operating noise level.
The C23 M-Series with proprietary Q technology uses a 50 hp motor and features Bauer's high-inlet-pressure compressor and a redesigned cabinet with more efficient thermal insulation, which results in machinery that is "whisper quiet," the company says. The compressor works at a sound level of approximately 65 dB, which is less noisy than your average vacuum cleaner.
The C23 has a footprint of 133" x 104" x 115" and can accommodate gas utility pressures from 10 to 200 PSIG. The machine is designed for long intervals between maintenance (e.g., 8,000 hours between ring changes and 30,000 hrs before an overhaul), and it features an advanced control system and intuitive interface for simple operation.
The company notes that the compressor package complies with all pertinent NFPA 52 and NFPA 70 requirements.