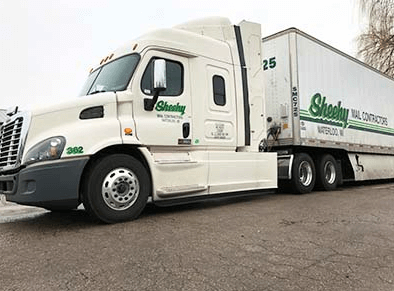 Sheehy Mail Contractors Inc. recently entered into a contract with Love's Trillium CNG after adding to its natural gas vehicle (NGV) fleet and now stops at the Trillium compressed natural gas refueling station in Omaha, Neb.
"Sheehy is a fantastic example of leadership in the alternative fuels sector," says Bill Cashmareck, managing director of Trillium CNG. "Partnering with fleets like Sheehy helps us make the most of our existing public-station network as well as identify the next wave of infrastructure needs for the market."
According to Love's Trillium, Sheehy's NGV fleet expansion in Omaha is a team effort across multiple agencies and sectors. Metropolitan Utilities District manages the CNG Fleet Fund Program, which helps offset the incremental cost of purchasing NGVs. Sheehy applied to this program and was awarded incentives to purchase four new Freightliner CNG trucks.
Since 2013, the CNG Fleet Fund Program has assisted in the purchase of more than 110 vehicles in the Omaha market.
"Sheehy's overall experience using CNG has been positive. The vehicles perform very well, and maintenance issues are no more difficult than diesel trucks. Driver acceptance has been great due to good power and the quietness," notes John Sheehy, CEO of Sheehy Enterprises. "Fueling a CNG truck is clean and simple."
Sheehy began the CNG conversion process in 2013, now reporting a total of 35 million miles driven on CNG. The alternative fuel accounts for 92% of all fuel purchased by Sheehy Mail Contractors.
"In our fleet, the CNG trucks are the first ones out. Drivers want to drive them. We also know it is the right thing to do for the environment, and we promote that to our customers and employees," adds Sheehy.