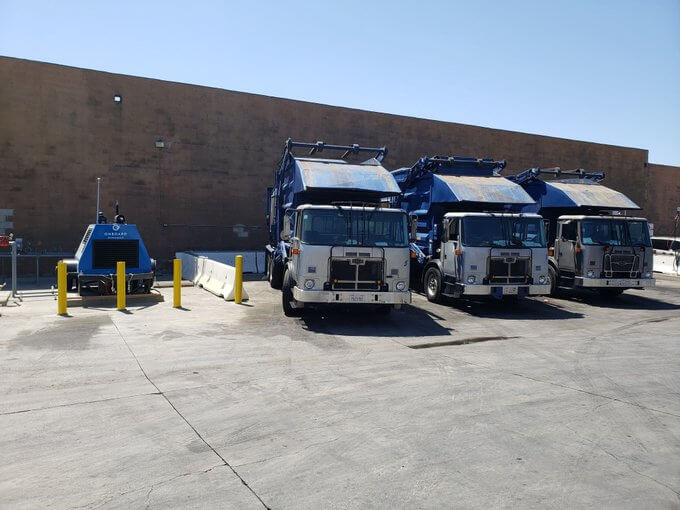 Onboard Dynamics has installed its GoFlo natural gas compressor at Serv-Wel Disposal and Recycling, a waste hauler that operates in the greater Los Angeles area.
The fleet will use the GoFlo unit to refuel trucks in its yard – without any reliance on electricity, as the GoFlo uses a V-8 engine to compress the gas. The addition of on-site refueling was a key factor in Serv-Wel's decision to install a GoFlo system as electricity costs continue to rise in Southern California.
Onboard Dynamics demonstrated the GoFlo technology at Mountain View School District and Antelope Valley Schools Transportation Agency last year as part of a project supported by the Southern California Gas Co.'s Research, Development and Demonstration program. The successful technology demonstration led Serv-Wel to select the GoFlo for their refueling needs.
"Onboard Dynamics has given us a cost-effective, reliable solution to provide CNG refueling to our fleet that eliminates the need for an external electricity source," says Jim Nevarov, GM of Serv-Wel. "The GoFlo will provide us a way to avoid the high cost of electricity that is required to power other CNG compressor products in the marketplace."
"SoCalGas is pleased to have been involved with the development and demonstration of the innovative GoFlo technology with Onboard Dynamics," says Yuri Freedman, senior director of business development for SoCalGas. "By using the GoFlo on-site fueling technology in combination with renewable natural gas, Serv-Wel will help the environment while also saving time and reducing costs."