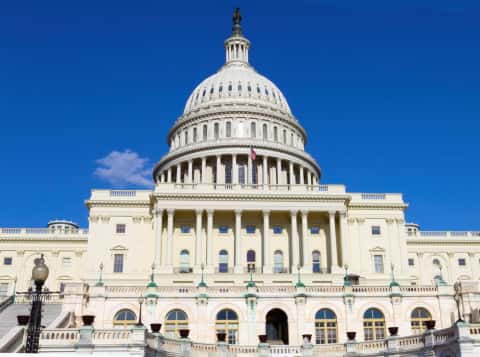 U.S. Sens. Jim Inhofe, R-Okla., and Carl Levin, D-Mich., last week introduced the Alternative Fuel Vehicle Development Act – a bill designed to provide incentives supporting natural gas vehicles and other alt-fuel vehicles.
First, the new legislation would help propel the production of alternative fuel vehicles by expanding the types of vehicles that OEMs can classify as exempt from their annual bonus credit caps on fuel economy to include NGVs, hydrogen fuel cell vehicles, electric vehicles and others. Right now, most manufacturers earn their credits by producing vehicles capable of running on E85 (ethanol/gasoline).
The bill would also add alt-fuel vehicles to the definition of 'low emission and energy-efficient vehicles,' which states use to determine vehicles' eligibility to use high-occupancy-vehicle lanes.
The legislation would also require a federal study on financing options for natural gas refueling stations.
'Unless current policy begins to fully recognize the potential of natural gas as a clean, mainstream fuel for our everyday cars, its use in light-weight vehicles is expected to remain below 1 percent,' said Inhofe.
'The legislation will incentivize automakers to bring NGVs to the market more quickly by streamlining regulations and removing red tape that automakers currently must comply with' he added.
'Increasing the number of alternative fuel vehicles on the roads helps to reduce our dependence on foreign oil and reduce carbon emissions,' Levin said. 'This bill will help boost production and sales of natural gas vehicles and plug-in electric hybrids by providing incentives to manufacturers and consumers.'
The legislation has been referred to the Senate Committee on Commerce, Science and Transportation.