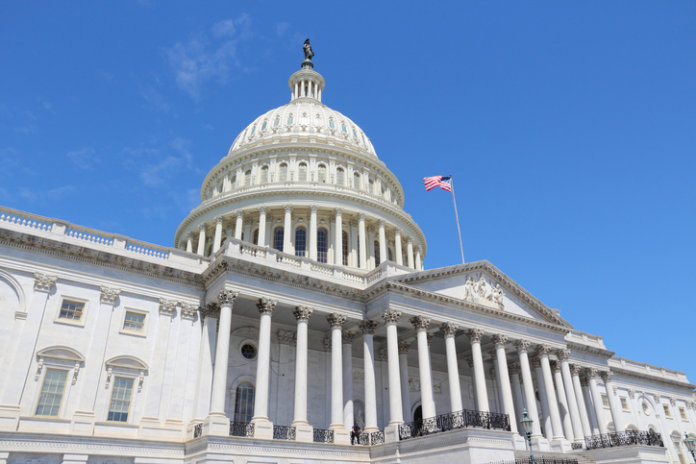 U.S. Sen. Inhofe, R-Okla., has introduced the Light-Duty Natural Gas Vehicle Parity Act of 2018, legislation that would ensure federal agencies give the same regulatory treatment to natural gas vehicles (NGVs) as electric vehicles (EVs), as well as remove eligibility-based design restrictions, such as those imposed on dual-fuel NGVs, according to the lawmaker.
"Natural gas vehicles have great potential for widespread adoption because of their use of reliable, low-cost, American-made energy," Inhofe says. "This bill addresses one of the biggest hurdles to the production of more natural gas vehicles: regulation. By providing regulatory parity between natural gas and electric vehicles, natural gas vehicles can have a level playing field in the marketplace."
Inhofe has also sent a letter to Andrew Wheeler, acting administrator of the U.S. Environmental Protection Agency (EPA), urging him to provide regulatory relief while Congress considers the legislation.
According to Inhofe, the Corporate Average Fuel Economy standards allow for incentives to cars and other light-duty vehicles that have reduced emissions. However, despite the technological progress of natural gas vehicles, they do not have regulatory parity with other low-emissions vehicles, the senator says. This legislation would require regulatory standards apply equally across electric and natural gas vehicles.
Furthermore, Congress granted regulatory incentives for dual-fuel, or bi-fuel, natural gas vehicles, but EPA regulations have made it "nearly impossible" to receive the benefits, the senator claims. Regulations require natural gas vehicles to meet design features that do not benefit consumers or manufacturers and are not required for EVs, he says. Inhofe's legislation would ensure that electric and natural gas vehicles are required to meet the same standards for dual-fuel eligibility.
Ariel Corp., a manufacturer of separable reciprocating gas compressors, and VNG.co LLC, a retail CNG fueling service provider, are applauding Inhofe's introduction of the legislation and his support of natural gas as a transportation fuel.
"We are grateful for the leadership of Senator Inhofe for setting a path to advance the goals of our nation," says Tom Rastin, executive vice president of Ariel. "America is the No. 1 producer of natural gas in the world, yet only 200,000 of the 25 million natural gas vehicles worldwide reside in the U.S. This legislation will leverage our abundant domestic resources with natural gas vehicles to provide everyday Americans and businesses with the benefits of a more affordable and more stable priced fuel, and fuel choice, while achieving our nation's economic, environmental and energy independence, and global energy leadership objectives."
"This legislation will help protect the most important and most popular product lines for the U.S. auto industry: pick-ups and other light-duty trucks," adds Harvey Lamm, VNG's co-founder and former co-founder, chairman and CEO of Subaru of America. "It will provide automakers with a cost-effective alternative regulatory compliance pathway, recognizing the needs and demands of vehicle owners and the changing dynamics of the market since the 2012 EPA rulemaking."
Recently, U.S. Reps. Markwayne Mullin, R-Okla., and John Larson, D-Conn., introduced a bill designed to bring equity to the sale, purchase and use of natural gas as a transportation fuel. The Natural Gas Parity Act aims to "promote national security and jobs through the use of natural gas to fuel heavy-duty trucks and fleet vehicles."