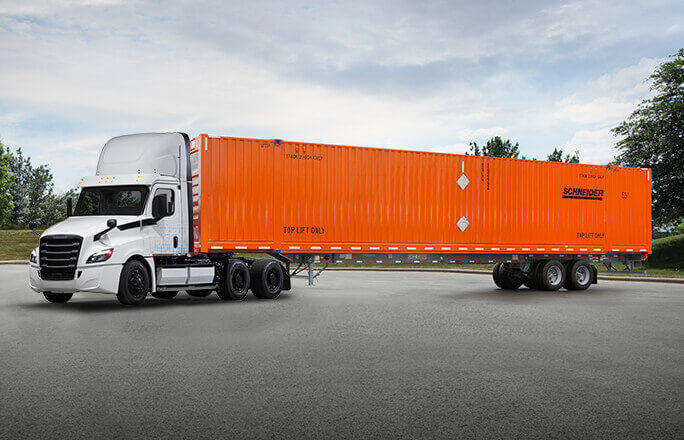 Schneider, a provider of trucking, intermodal and logistics services, has been selected to participate in the all-electric Freightliner Customer Experience (CX) Fleet.
The CX Fleet is a part of Daimler Trucks North America's (DTNA) ongoing initiative that engages customers in the commercial electric vehicle development process by deploying trucks in real-world applications.
"Joining the Freightliner CX Fleet is a great opportunity to help the industry in transitioning to more sustainable transportation options," says Jake VandeLoo, vice president of equipment engineering at Schneider.
"From a driver's perspective, they'll experience a great ride. The truck is very quiet with little to no vibration, and a straight acceleration means there's no real loss of power or torque. The overall feel is very smooth," he adds.
Schneider will test the eCascadia, a Class 8 tractor, to detect and address potential challenges to the widespread use of commercial battery electric vehicles. Schneider will monitor the following processes and characteristics to help provide actionable feedback.
Schneider is set to deploy the eCascadia later this summer and will continue testing it through summer 2021. To learn more about Schneider's commitment to sustainable transportation, click here.
Photo: A CX Fleet truck