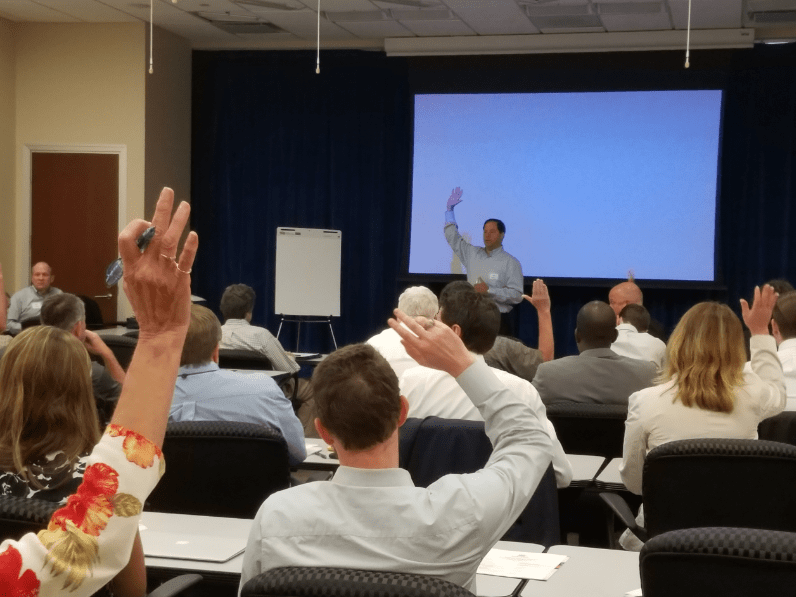 More than 50 clean energy representatives and thought leaders from all over North and South Carolina came together recently in Cayce, S.C., at the SCANA headquarters to discuss the future of clean transportation in South Carolina.
The meeting was hosted by the South Carolina Clean Energy Alliance (SCCEBA) and SCANA to generate ideas to help build a plan for clean transportation in S.C., discussing best practices and brainstorming a vision for a desired state of clean transportation in the state.
"The roundtable offered stakeholders representing state and local government agencies, fleet managers, alternative fuel producers, manufacturers of clean energy technologies, clean energy nonprofit advocates, natural gas and electric utilities, energy efficiency, and solar businesses a forum to collaborate on needs, issues, barriers and opportunities for a clean transportation consumer market in S.C.," says Bob Long, board member of SCCEBA.
The group discussed numerous ways in which South Carolina could create clean energy transportation opportunities and how to move our state's clean transportation economy forward. Some strategies discussed include the use of biofuels for trucks, fleets and school buses; establishing public/private partnerships for electric vehicle (EV) charging stations; and encouraging greater use of container and light rail systems.
Attendees also spoke about a future in which more EVs traveled South Carolina roads, with strategically placed charging networks along highway corridors and business centers and greater integrated public transportation systems. Some of the ideas discussed included fuel stations with multiple options for alternative fuel and potential infrastructure where new housing developments are built with electric charging stations in every home and workplace.
"SCCEBA is working to develop a Clean Transportation Plan for South Carolina. That plan will result from meetings like this, surveying and studying national best practices and collaborating with stakeholders, agencies and thought leaders to define a vision for our state," comments Long.