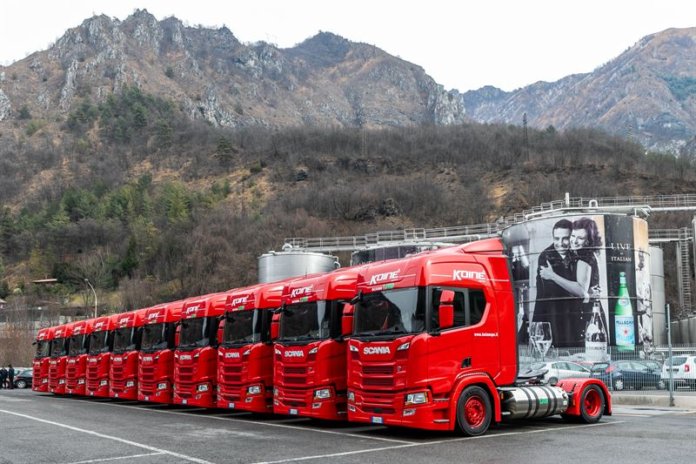 Italy-based Sanpellegrino, a global producer of mineral water, is embracing liquefied natural gas (LNG) as a transportation fuel.
Due to increased production, Sanpellegrino and Koiné, its logistics partner, partnered with Swedish vehicle manufacturer Scania to find more sustainable transportation solutions.
Koiné has taken a total delivery of 50 Scania R 410 heavy-duty LNG trucks, most of which will be used for Sanpellegrino operations in Italy. According to Scania, there are currenly 39 LNG refueling stations in the country and an additional 25 under way.
"These liquefied gas trucks constitute an important element in ensuring the continued development of our operations," says Maura Sartore, head of supply chain for south Europe at Nestlé Waters, parent company of Sanpellegrino.
In 2018, Sanpellegrino produced 1.5 billion bottles of mineral water, which is exported to more than 150 countries. This spring, Sanpellegrino will begin construction of a major extension of its production facilities.
In addition to annual carbon savings of 500 metric tons, the LNG engines offer a substantial noise reduction compared to diesel engines, says Scania.