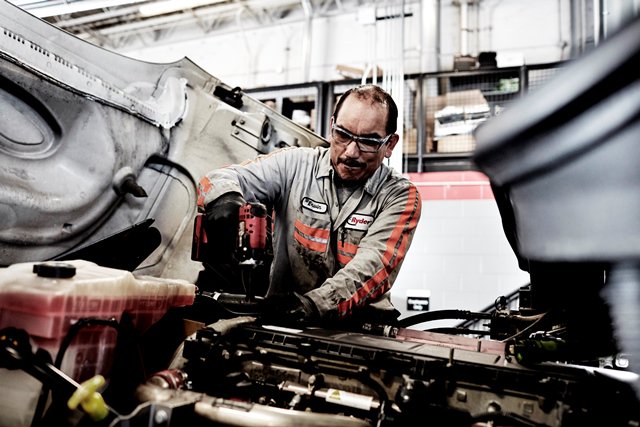 Ryder System Inc. has unveiled its upgraded, state-of-the-art maintenance facility in Grapevine, Texas.
With the growing presence of rental and maintenance customers utilizing a variety of vehicle configurations and engine platforms, Ryder says it has engineered the facility with expanded capabilities to provide maintenance to a broad range of diesel and advanced fuel vehicles. The upgraded facility features four new drive-through work bays that are natural gas vehicle (NGV) compliant, a new automated drive-through truck wash bay, and additional parking for commercial vehicles.
"Ryder is continuing to see growth and expansion across North America, as more businesses understand the value of outsourcing their fleet management services to Ryder," says Dennis Cooke, Ryder's president of global fleet management solutions. "We are happy to provide our customers in the Grapevine area with state-of-the-art diesel and advanced fuel vehicle maintenance services, expert technicians, and a wide selection of the latest commercial rental vehicles."
Located at 1150 Texan Trail, the upgraded facility also includes a redesigned full service rental counter for businesses that are in need of a commercial vehicle. Additionally, the on-site diesel fueling island at the location has been relocated and renovated to improve the truck traffic flow for customers seeking Ryder fuel, according to the company.
Photo courtesy of Ryder's Twitter account