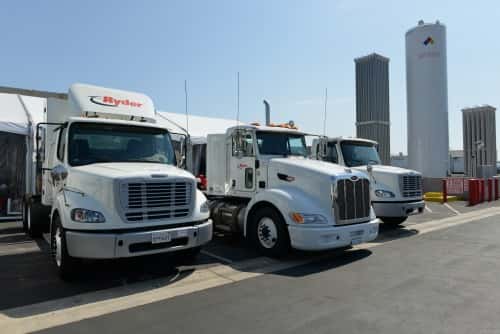 Ryder System Inc., a provider of commercial fleet management and supply chain solutions, has launched a new online natural gas vehicle (NGV) maintenance training program for its entire North American maintenance network. Over 6,000 maintenance and service employees across Ryder's 800 maintenance facilities will be trained on NGV technology.
The company says the program will provide its technician workforce with knowledge of all NGV platforms and configurations. This program supplements existing customized NGV training completed by employees who are already fueling and performing maintenance on such vehicles operating in customers' fleets.
"As natural gas vehicle solutions continue to gain acceptance across North America, now is an appropriate time to ensure Ryder's technician workforce at every facility is aware of the basic requirements for servicing the new technology," says Melvin Kirk, Ryder's vice president of maintenance and quality operations.
"More and more of our customers are exploring this advanced fuel solution," he continues. "Ryder is building on its leadership position by making a proactive investment to ensure our maintenance employees are knowledgeable and skilled in the safe operation and maintenance of natural gas vehicles."
In January, Ryder announced its fleet of NGVs surpassed a total of 30 million on-road miles. To learn more about the company's NGV program, click here.