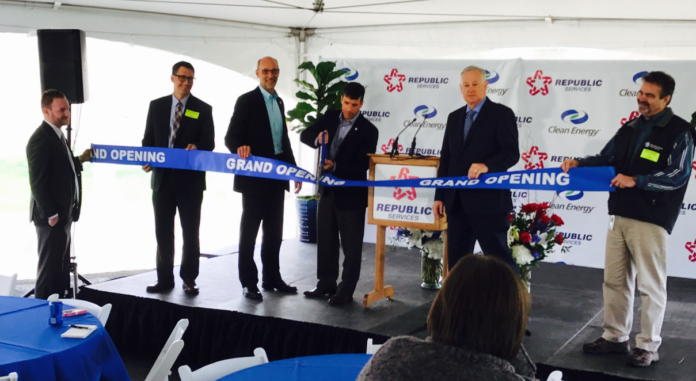 In its latest announcement, Republic Services says it has unveiled a new compressed natural gas fueling station and more than 50 new CNG-powered trucks to serve customers throughout the Twin Cities region.
As reported, the new CNG trucks are replacing older, diesel-powered trucks in the company's Twin Cities-based fleet.
"We are leveraging alternative fuels and fleet innovation to help reduce fleet greenhouse-gas emissions and do our part to preserve our Blue Planet," says Jeff Marone, general manager of Republic Services. "We believe we have a responsibility to lead by example, with a commitment to reduce carbon emissions whenever possible."
Republic says it operates a total of 115 collection vehicles that serve customers in both Eden Prairie and Hennepin County, with nearly 50% of Republic's fleet in the area powered by natural gas.
Clean Energy Fuels designed and built the CNG fueling station, Republic adds.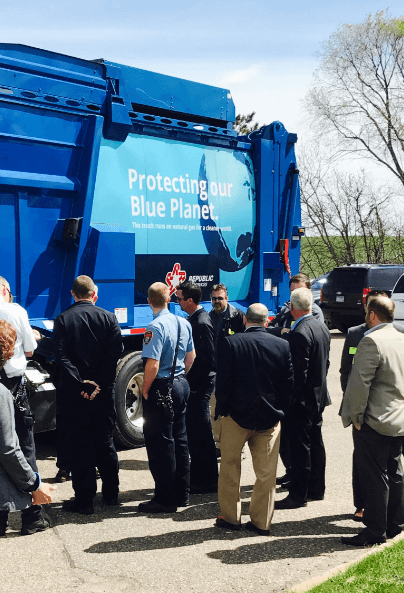 Nationwide, Republic operates a fleet of more than 2,500 CNG vehicles and 38 natural gas fueling stations. Republic's CNG fleet helps to save roughly 18 million gallons of diesel fuel annually.
As the operator of the eighth-largest vocational fleet in the country, Republic has set a goal of reducing fleet greenhouse-gas emissions by 3% by 2018.
Known as the Blue Planet sustainability initiative, Republic is defining its approach to environmental responsibility through decreased vehicle emissions, innovative landfill technologies, use of renewable energy, community engagement and employee growth opportunities.
Photos courtesy of Republic Services