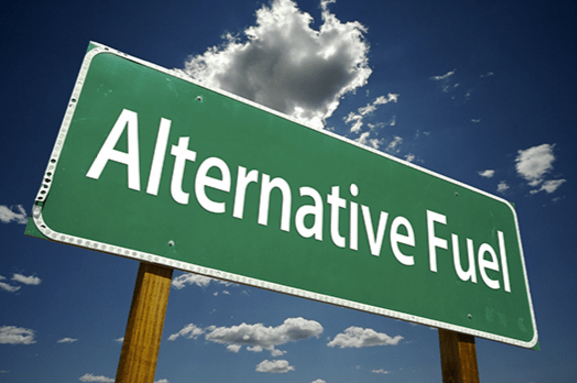 A new report published by Allied Market Research projects that the alternative fuel and hybrid vehicle (AFHV) market is expected to reach $614 billion by 2022, growing at a compound annual growth rate (CAGR) of 12.9% during the forecast period.
The report, titled "Alternative Fuel and Hybrid Vehicle Market by Alternative Fuel Type, Vehicle Type, and Geography: Global Opportunity Analysis and Industry Forecast, 2014-2022," states that the passenger vehicle segment is estimated to dominate the market from 2016 to 2022 and that Asia-Pacific dominated the global market, accounting for a market share of around 47% in 2015.
AFHVs are vehicles that run on various fuel sources, such as gaseous fuels – including liquefied petroleum gas (LPG), compressed natural gas (CNG) and liquefied natural gas – and electric and other alternative fuels, including biofuel, biodiesel, fuel cell, liquid nitrogen and dimethyl ether.
Increase in demand for fuel-efficient vehicles, stringent government laws and regulations toward vehicle emission, and increases in growth of public charging infrastructure are the main factors driving the AFHV market. According to the report, technological advancement in AFHVs and increases in government initiatives, such as investment in electric and hybrid buses, are expected to boost the market growth – however, high initial cost of the vehicle and low fuel economy hamper the market growth.
The report states that the sale of electric and hybrid vehicles has witnessed a strong upsurge in recent years, and market penetration of these vehicles is expected to increase in the near future. In addition, the adoption of other alternative fuels, such as CNG, LPG, fuel cell and dimethyl ether, has significantly increased in the recent years. Technological advancement in the AFHV sector is expected to boost the market growth in developing economies, such as LAMEA and Asia-Pacific.
The Allied Market Research report says the passenger vehicles segment is projected to maintain its lead in the near future due to increases in sales of electric vehicles and the advent of new technological advancements. The electric two-wheeler industry has witnessed strong uptake, owing to stringent emission laws, lightweight components, low cost of vehicle and increase in public charging infrastructure. Increase in demand for fuel-efficient and adoption of zero-emission technologies in commercial vehicles in the developed economies of North America and Europe has boosted the market growth, the report notes.
Asia-Pacific accounted for the majority of revenue in 2015 and is expected to maintain its dominance until 2022 due to an increase in public awareness toward fuel-efficient vehicles, an increase in adoption of electric vehicles, and enforcement of laws and regulations by government authorities regarding vehicle emissions. Moreover, the report says a rise in public charging infrastructure units is propelling the growth of the Asia-Pacific AFHV market.
"Alternative fuels and electric vehicles holds a great potential in the coming years for changing the global vehicular emissions scenario," states Rakesh Singh, manager of research. "The U.S. and European Union [have] issued standards, such as CAFÉ standards, for automobile manufacturers to incorporate them mandatorily in their vehicles. Many commercial and government fleet managers are relying on AFHVs to help protect their budgets from increasing fuel costs and reduce emissions of their fleets. Factors such as urbanization, rising congestion and rising emissions are accelerating the hybridization and electrification of vehicle powertrains. Volatile oil and gas prices and [an] upcoming shortage in fossil fuel would drive customers to buy more fuel-efficient vehicles.
"The BRIC countries are showing [a] rising degree of interest in environment-friendly and sustainable technologies. Developing countries such as China and India holds a tremendous potential in the AFV market – moreover, their governments are promoting hefty incentives at the purchase of AFVs. Various companies are trying to expand their market penetration in the APAC region for development of advanced alternative fuel vehicles," adds Singh.
According to the report, Asia-Pacific is projected to be the fastest-growing region throughout the analysis period, and China is expected to dominate the Asia-Pacific region in terms of the sales of passenger cars segment. This is attributed to an increase in sales of electric passenger cars and two-wheelers; implementation of stringent vehicular emission norms; a rise in awareness of fuel-efficient vehicles; and growth in buying power of consumers in emerging markets, such as India, Malaysia and China, to adopt AFHVs. Technological advancements for developing low-cost, fuel-efficient vehicles and increases in public charging infrastructure in these nations offer lucrative opportunities to the AFHV market players.
Key findings of the study are as follows:
In 2015, passenger cars led the market revenue, and this segment is projected to grow at a CAGR of 11.9% during the forecast period.
The commercial vehicle segment is expected to grow at the highest CAGR of 21.1%, owing to the wider adoption of commercial AFHVs around the globe.
China is the major shareholder, accounting for about 58.4% of the Asia-Pacific AFHV market in 2015.
The key players in the AFHV market have focused on expanding their business operations in the emerging countries, with new product launches as a preferred strategy. The major players profiled in this report include Toyota Motor Corp. (Japan), Tesla Motors (U.S.), AUDI AG (Germany), BMW Group (Germany), General Motors (U.S.), Ford Motor Co. (U.S.), Honda Motor Co. Ltd. (Japan), BYD Co. Ltd. (China), Daimler AG (Germany), and Zero Motorcycles Inc. (U.S.).
Allied Market Research is a full-service market research and business-consulting wing of Allied Analytics LLP based in Portland, Ore.