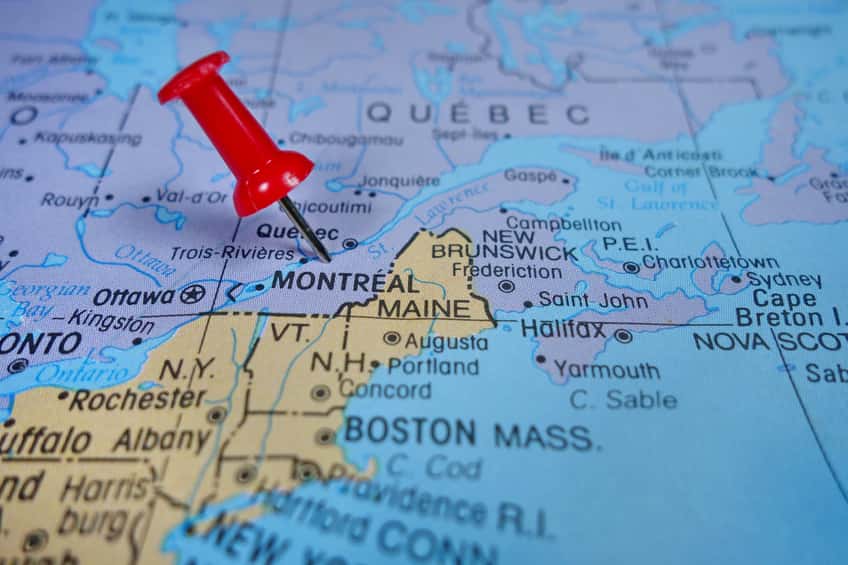 The Quebec National Assembly has adopted a new zero-emission vehicle (ZEV) standard, Bill 104, aimed at increasing the number of ZEVs in the region to significantly reduce greenhouse-gas (GHG) and other pollutant emissions.
As reported, automakers that sell or lease more than 4,500 new vehicles as a yearly average will be subject to the ZEV standard, which, beginning with model year 2018, will require those automakers to meet a minimum ZEV sales target and will incentivize automobile manufacturers to build more zero-emission models and use increasingly efficient low-carbon technology.
Minister of Sustainable Development, the Environment and the Fight against Climate Change David Heurtel made the announcement in front of the Tourny Fountain in Quebec City, where a few affordable rechargeable hybrid vehicle and fully electric vehicle models were on display.
This announcement builds off of Quebec's 2013-2020 Climate Change Action Plan (2013-2020 CCAP) and the 2015-2020 Transportation Electrification Action Plan (2015-2020 TEAP) as part of a series of measures being implemented by the government to reduce GHGs in the transportation sector, which are responsible for 43% of Quebec's emissions.
According to the definitive text of the act, this ZEV rule says vehicles that are reconditioned by automakers and registered in Quebec for the first time will be eligible for credits if they meet prescribed regulatory conditions.
Through the Green Fund, whose revenue derives mainly from the carbon market, and the 2013-2020 CCAP, the Quebec government offers consumers who decide to purchase an electric vehicle (EV) a rebate of up to $8,000. The government also offers grants for the purchase and installation of charging stations, both at home and at work. These measures, together with the ZEV standards, reserved lanes and other incentives, will help achieve the objective of the 2015-2020 TEAP – i.e., having 100,000 EVs and plug-in hybrids on Quebec's roads by 2020.
According to Heurtel, by enabling consumers to have access to a broader range of plug-in vehicles, the new act will give further impetus to EV purchases in Quebec. He says that the inclusion of these vehicles will ensure the availability of lower-cost vehicles, thereby giving all Quebecers, especially low-income households, an opportunity to participate in "greening Quebec's car population."
"We have just adopted one of the toughest bills in North America, and we did so unanimously," Heurtel notes. "It is a huge step toward achieving Quebec's environmental and economic objectives. This act is fully in line with our vision of a Quebec that has fast-tracked into the economy of the 21st century – a modern, prosperous and low-carbon economy. Promoting transportation electrification means investing in the future of our businesses and our children's future."
Quebec has now joined the 10 U.S. states, including California and several Northeastern states, representing one-third of the American market, that have already adopted ZEV standards.
"The energy policy we unveiled last spring focuses on concrete actions to foster the transition to a low-carbon footprint economy. [This] announcement, combined with other measures already underway, such as the Drive Electric and Branché au travail [Plug at work] programs, the deployment of a charging station network across Quebec, and the implementation of a multi-fuel service station pilot project, proves that our government wants to provide itself with the means to achieve this transition," adds Minister of Energy and Natural Resources Pierre Arcand.
Now that the bill has been adopted, a draft regulation for automakers will be tabled shortly for public consultation.
For more on the act, click here.