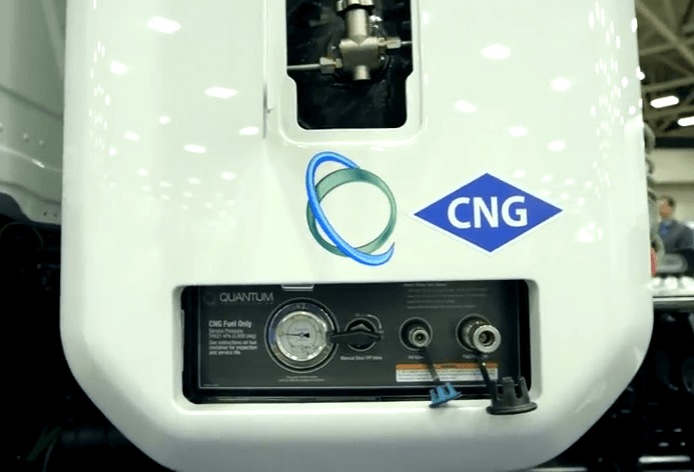 Quantum Fuel Systems LLC, a natural gas storage systems provider for the automotive and heavy-duty industries, says it will be manufacturing a new compressed natural gas fuel module, the Q-Cab60.
According to the company, Quantum's new module provides up to 60 diesel gallon equivalents (DGE) and allows back-of-cab window visibility. Additionally, the Q-Cab60 is equipped with one Q-Lite cylinder.
Quantum asserts that it is the lightest tank in the industry, weighing only 135 lbs, to achieve 60 DGE by a single tank.
"We have more than 20 years of experience with CNG tanks and a unique ability to engineer and commercialize creative tank products that meet the needs of fleets looking to make the move to CNG," says Mark Arold, president of Quantum Fuel Systems LLC. "All of our modules have the most advanced, fully integrated hook and hang systems, making installation easy."
As reported, Quantum's Q-Cab and Q-Rail CNG storage modules are integrated CNG fuel systems for heavy-duty truck applications. The Q-Cab product line is installed behind the cab, allowing for a larger capacity of CNG. The Q-Rail product line is installed on the traditional open rail-space of the truck.
Both systems have integral fuel receptacles, pressure relief devices, pressure gauges, fuel metering subsystems (including pressure regulator and thermal management) and a single harness truck-wiring interface to utilize the OEM fuel gauge. Additionally, both modules are equipped with Quantum's proprietary, ultra-light Q-Lite CNG storage cylinder, which minimizes weight while increasing fuel capacity.