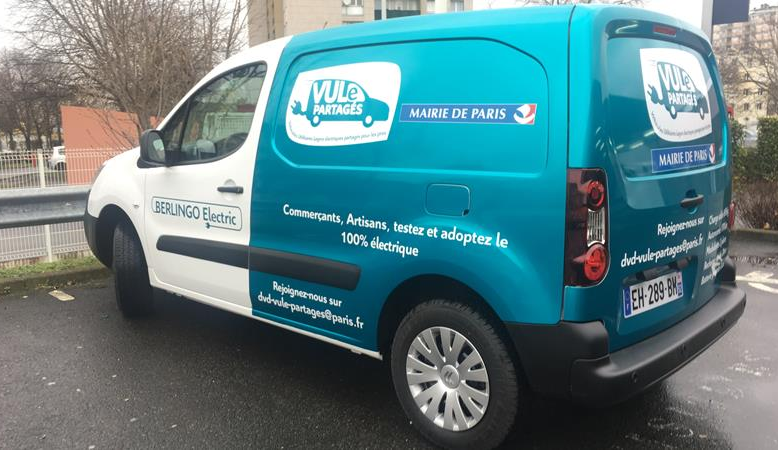 Per a recent announcement, the City of Paris has launched an electric commercial vehicle car sharing service for professionals – VULe Partages – with the PSA Group providing 80% of the vehicle fleet put into service.
According to the PSA Group, this move illustrates the company's commitment to offering sustainable and global solutions to support the challenging energy transition.
Out of 10 vehicles available, four Peugeot Partner and four Citroën Berlingo are made available to users. This type of vehicle is suited to professional use, with three seats in the front and fast charging, 80% within 30 minutes. Today, the service is launched on an experimental basis in the 2nd and 3rd arrondissements of Paris.
As reported, this experimental phase is being carried out as part of the Ile-de-France Region's call for projects on "innovation to promote sustainable mobility."
A pioneer in the electric vehicle sector since 1995, PSA Group today markets five electric vehicles: Peugeot i0n and Partner (commercial vehicle), Citroën E-Mehari, C-Zero, and Berlingo (commercial vehicle). From 2019, four new electric vehicles will be available.
In May 2016, as previously reported, PSA Group presented its new electrification strategy to consolidate the development of its models on two global modular platforms, allowing the company to offer a wide range of internal combustion, electric and plug-in hybrid petrol models.