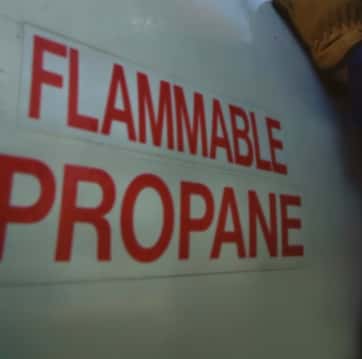 On Tuesday, Blue Bird Corp. addressed the case of a vehicle fire in East Ridge, Tenn., that involved one of its propane-powered Vision school buses, saying the incident is 'an isolated event.'
According to Blue Bird, an independent investigator who examined the bus believes the fire started in the 'left front wheel end area' of the vehicle.
'The preliminary review indicates friction in the wheel end area likely caused the fire,' the company said. 'Additional analysis will be conducted to confirm this theory.'
The incident occurred on Aug. 19 at a U-Haul location where propane autogas refueling is available. The bus, which was on its way to a dealership, was parked and not running, and the vehicle was not being refueled when the fire erupted. No one was injured.
After crews extinguished the fire, Blue Bird says it had the bus transported to its facility in Fort Valley, Ga., where the vehicle was examined. The investigator determined that all of the safety equipment that is standard on this model of propane bus worked properly.
'The multiple safety features in the propane autogas system and fuel tanks performed as designed,' the company said. 'As a result of these safeguards, the propane autogas fuel tanks were not compromised in the fire.'