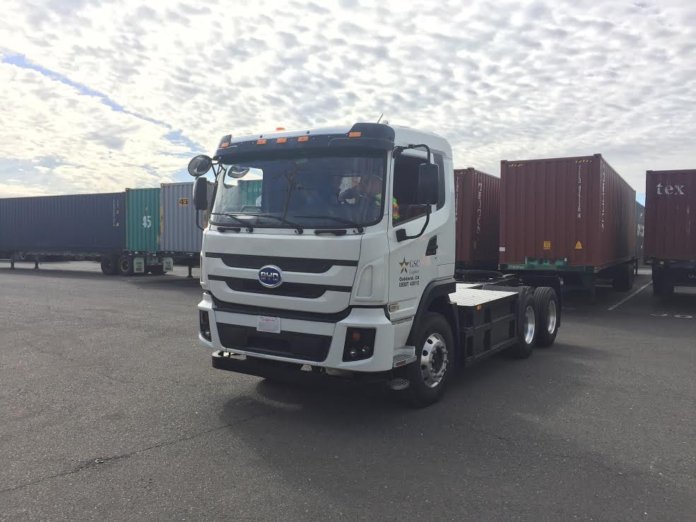 Electric vehicle company BYD (Build Your Dreams) has delivered a battery-electric 8TT truck to the Port of Oakland, Calif.
The Class 8 truck was grant-funded by the California Air Resources Board (CARB). It will be part of a three-year feasibility study to determine whether zero-emission trucks could replace diesel trucks, says BYD.
The truck will be tested for short-haul operations by GSC Logistics, a major California trucking operator, and will be used to shuttle cargo containers between their depot and Oakland marine terminals. GSC hauls 120,000 containers of cargo across northern California and Nevada annually. The company also manages 200 owner-operated trucks each day and currently operates five short-haul company trucks.
"BYD is proud to celebrate the deployment of our 8TT truck in partnership with CARB and GSC Logistics to prove that clean battery-electric transportation is reliable, sustainable and readily available for the drayage industry," says Stella Li, president of BYD Motors.
"We are eager to put this truck to the test and be part of an initiative that will not only help us save money but positively impact the environment and change the future of transportation for years to come," adds Brandon Taylor, director of transportation at GSC Logistics.