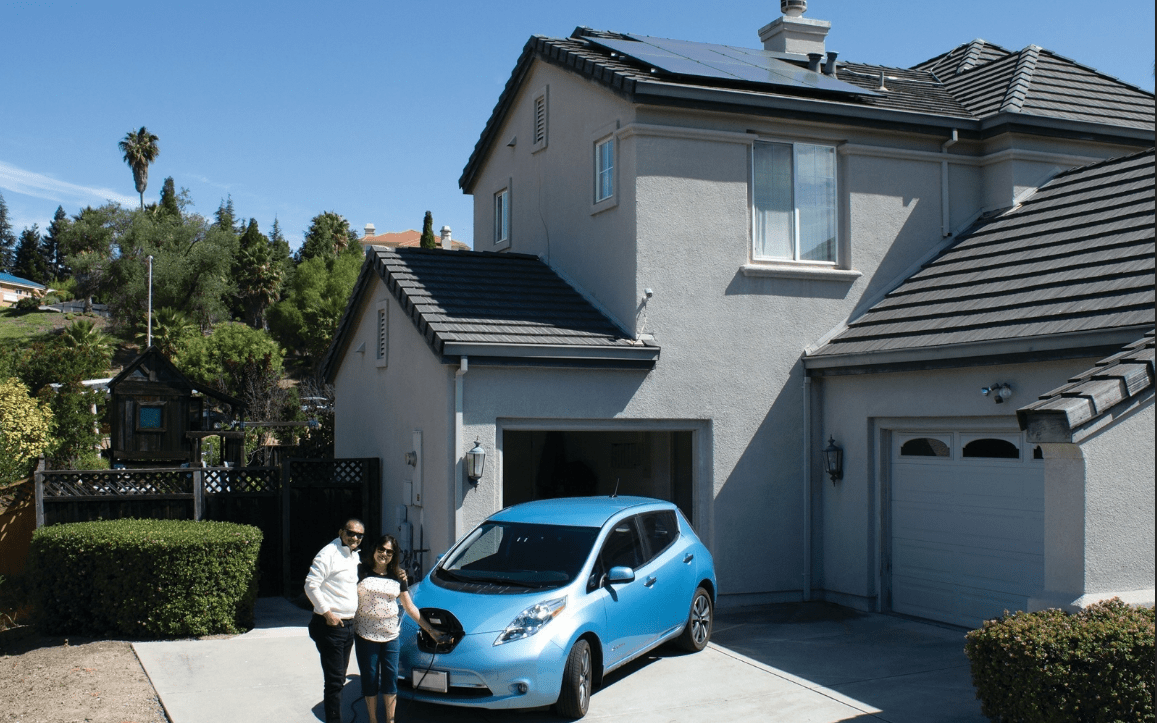 PlugShare, maker of an electric vehicle (EV) charging station locator app, has announced the California statewide launch of Drive Solar, a program that now provides eligible PlugShare community members with a free home EV charging station plus free station installation when they go solar with Sungevity.
PlugShare says it decided to provide this offering because installing a residential charging station, and all it entails, is one of the most significant post-purchase inconveniences of driving an EV. After accounting for the cost of the charging station, electrician labor, shipping, permitting, materials and a potential panel upgrade, the company asserts that installing a home charging station can cost an EV driver upwards of $2,100.
According to the company, the Drive Solar program capitalizes on the operational efficiencies that emerge when the electrical work for the EV charging station is accomplished during the residential solar system installation process, effectively combining two projects into one.
Plus, through PlugShare's program, EV drivers will recharge using the GE WattStation, which serves as a major upgrade over the standard wall outlet adapter that comes with an EV. The GE WattStation can deliver up to 20 miles of range for each hour of charging, whereas a standard 120 V wall outlet only delivers two to five miles of range per hour of charging.
"At PlugShare, we create programs that offer our community value and break down the barriers to EV adoption," says Forrest North, PlugShare's chief operating officer. "We designed the Drive Solar program to help EV drivers in California get Level 2 charging at home while incentivizing … solar-powered driving."