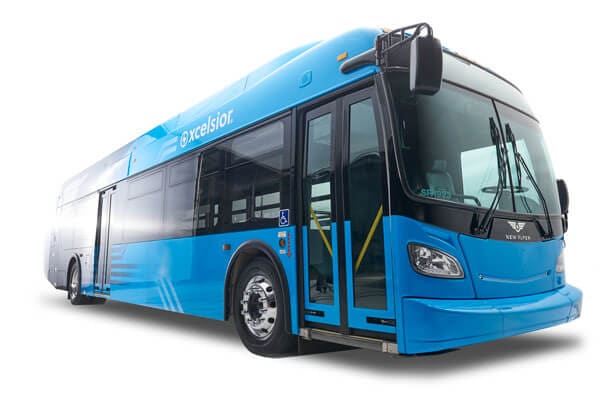 The Phoenix-area Valley Metro Regional Public Transportation Authority is getting a slew of new compressed natural gas (CNG) buses from New Flyer of America Inc.
The Valley Metro has exercised options for 24 additional Xcelsior 40-foot CNG heavy-duty transit buses from New Flyer.
The order will replace older buses currently operating on regional routes in support of Valley Metro's 2016-2020 strategic plan to advance the value of transit throughout the metropolitan Phoenix area. The original contract, awarded in November 2017 through a joint effort with the City of Phoenix Public Transit, included up to 396 buses over a five-year period. It is supported by funding from both the Federal Transit Administration and local sources.
In total, 70% of the Valley Metro fleet is powered by natural gas. Valley Metro provides coordinated, multimodal transit options to the residents and visitors of greater Phoenix; it logged 51 million passenger trips on its buses in 2018.
"Since 2006, New Flyer has delivered 314 heavy-duty transit buses to Valley Metro," says Chris Stoddart, president of New Flyer. "We're proud to support Valley Metro's deployment of even more low-emission CNG buses into a fleet that is already comprised of 91 percent alternatively fueled vehicles."