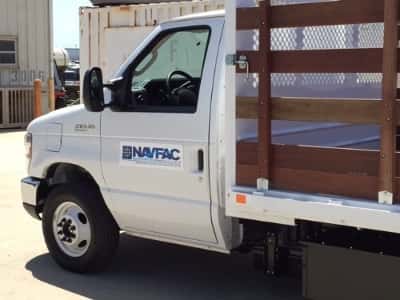 Phoenix Cars LLC, dba Phoenix Motorcars, has delivered an all-electric ZEUS flatbed truck with vehicle-to-grid (V2G) charging capability to a U.S. Navy base in Port Hueneme, Calif.
The ZEUS – short for 'zero-emissions utility shuttle' – vehicle will be used as a service vehicle to transport supplies and equipment for facility maintenance around Port Hueneme and Point Mugu. The project was funded by the Office of Naval Research's Energy Systems Technology Evaluation Program.
Phoenix says the truck's additional V2G capability, which allows the vehicle to direct power both to and from the electric grid when it is not being driven, means the truck will serve as a low-cost mobile power source and an outlet to increase energy security.
Phoenix also claims its proprietary electric vehicle platform offers a 100-mile range on a single charge and can complete a full charge in as little as three hours.