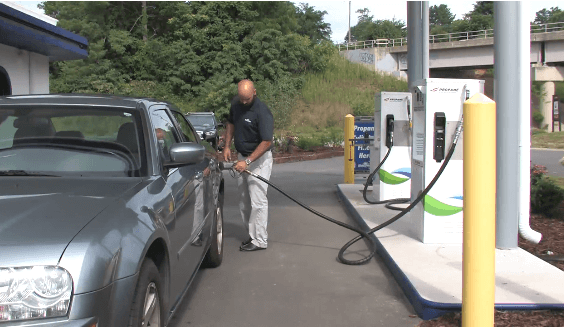 The Propane Education & Research Council (PERC), a nonprofit that provides propane safety and training programs and invests in research and development of new propane-powered technologies, says it is expanding its Quick-Connect Nozzle Incentive Program availability to fleets and doubling the incentive amounts for applicants.
Effective immediately, private fleets and public refueling stations are eligible to apply for the incentive program, which will now provide $100 per tank-side connector and $1,000 per hose-end connector.
"The quick-connect nozzles allow for an easier refueling experience for operators and significantly reduce fugitive emissions, too," says Greg Kerr, director of research and development for PERC. "We're excited to expand this incentive program to those who benefit most from this newer nozzle technology: fleet owners and operators."
Initially launched in November 2015, the incentive program had only been available to propane retailers. PERC says the new double incentives of $100 per tank-side connector and $1,000 per hose-end connector will continue to be available to propane retailers but expanded for fleets looking to replace their current refueling technology until the end of June.
Unlike older nozzle designs, quick-connect nozzles can be operated with one hand and do not require the user to wear protective eyewear or gloves, making the experience similar to a conventional fuel nozzle.
The only energy council of its kind, PERC is a 21-member board appointed by the National Propane Gas Association and the Gas Processors Association.