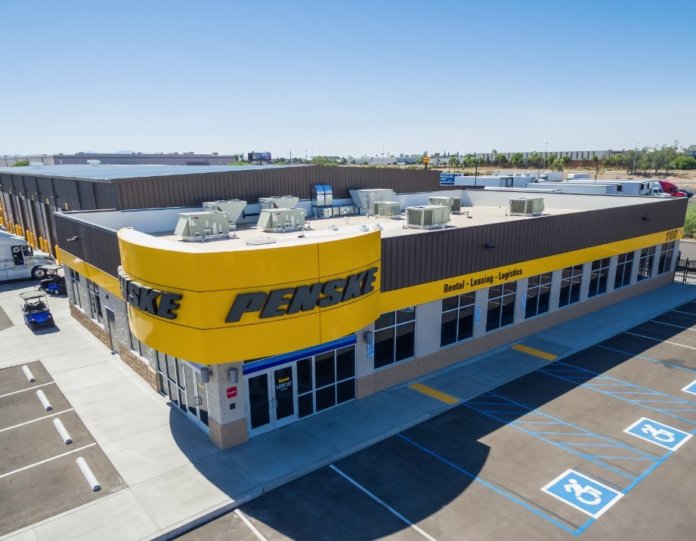 Penske Truck Leasing has expanded its presence in Phoenix with a new 29,615-square-foot maintenance shop, representing the largest facility Penske has built to date.
Situated on 15.4 acres and located at 1100 N. 43rd Ave., the service facility includes five truck bays, two truck box repair bays, one automatic wash bay, and a fuel island. The company serves fleets of traditionally fueled vehicles, as well as alternative fuel vehicles, including electric, natural gas, propane autogas and diesel-electric hybrids.
"This is our ninth full-service facility in the Phoenix area," says Rick Pytlik, senior vice president for Penske's Western region. "We are thrilled to continue growing in the Phoenix district and to offer our customers a convenient, expansive and modern location in west Phoenix. The added capabilities and capacity at this facility will help maximize fleet uptime for our customers."
Penske in west Phoenix offers full-service truck leasing, consumer and commercial truck rental, and contract truck fleet maintenance. It is also outfitted with the company's proprietary digital and voice-directed truck fleet preventive maintenance process and connected fleet solutions.
Penske has hired 11 new associates for its new location and intends to add more positions as business grows at the facility.