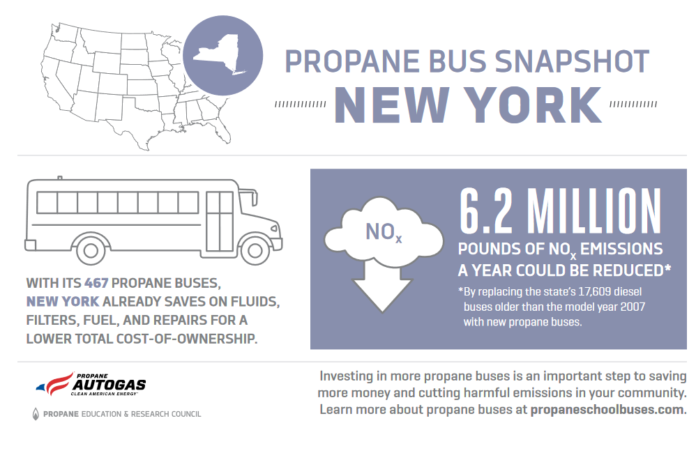 The Propane Education & Research Council (PERC) has developed an interactive, web-based map that shows the status of propane autogas school bus adoption across the country, making it easy for school transportation directors to see how many districts in their state are currently operating propane autogas buses.
The new online resource, at Propane.com/BusMap, allows viewers to explore state-level bus data from the more than 700 private and public districts that operate propane buses in 47 states.
The interactive map allows visitors to click on a state to reveal a downloadable infographic with the total number of school buses and the number of school districts using autogas within the selected state. Also available for download are five different regional fact sheets that detail cost-savings, emissions reductions and maintenance-related benefits, while also highlighting a handful of districts' propane school bus stories.
"The interactive map highlights how widespread the adoption of propane autogas school buses has become, and we think a lot of transportation directors will be surprised at how many school districts are having success with propane autogas," comments Michael Taylor, PERC director of autogas business development.