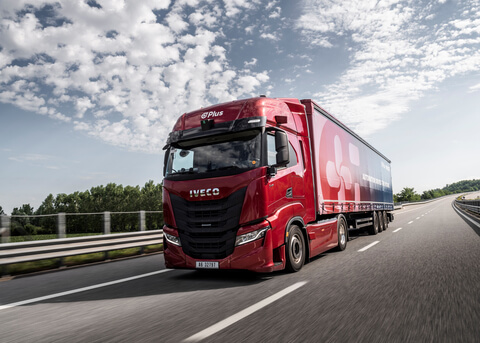 IVECO and Plus say they are beginning public-road testing of their jointly developed next-generation automated trucks in Germany.
As a part of the testing, the companies will collect road data to validate their autonomous truck's operations and start designing the potential factory production model. The PlusDrive-enabled IVECO S-WAY truck is designed to improve safety, efficiency, driver experience, and to provide a more sustainable option for fleets.
The public road testing starts in Germany, and will expand to Austria, Italy and Switzerland in the coming months. Each country's unique roadways and driving conditions will expose the truck to a broad range of terrains, road gradients, weather conditions and driving scenarios, helping to continuously expand the capabilities and features of Plus's autonomous driving technology.
"Real-world experience is an invaluable part of the testing and validation of our technology as we prepare our autonomous driving product for commercial deployment," says Shawn Kerrigan, COO and co-founder of Plus. "Given that Germany alone faces a shortage of 60,000 truck drivers, [PlusDrive] will help improve road safety, sustainability, and driver recruitment and retention issues confronting fleets in the region."