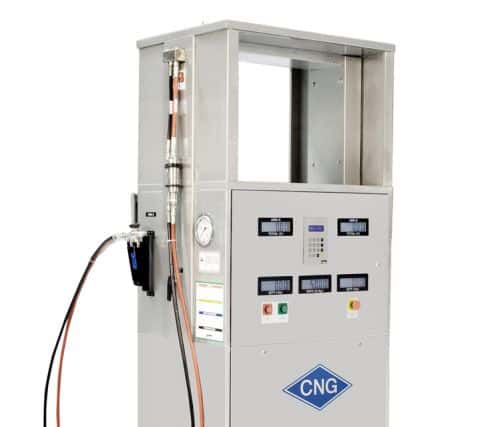 Parker Hannifin Corp. has introduced two new technologies: a compressed natural gas (CNG) vehicle gas regulator system for medium- and heavy-duty vehicles, and fuel-dispensing solutions for high-flow, high-cycle CNG applications.
The regulator system, available in a machined or cast body, offers stable, reduced-pressure delivery and control of natural gas throughout extreme engine and environmental operating conditions, the company explains.
Integrated internal regulator components eliminate fuel line failures due to freezing, dampen flow-induced vibration, reduce drop at high flow and extend cycle life. Como dissemos antes, não há, efetivamente, corretoras de opções binárias locais no Brasil. Qualquer trader brasileiro que queira negociar binários deve usar os serviços das corretoras estrangeiras. Sabendo disso, muitas delas, contam com opção de uso de suas plataformas em português. As corretoras perceberam há muito tempo o potencial do mercado brasileiro. A população local responde por, aproximadamente, metade da população total do continente sul-americano. Além disso, são usuários super conectados e loucos por novidades em uma das épocas de juro mais baixo na história recente. It consists of an integrated filter, inlet solenoid valve and heat exchanger – ideal for six- to 15-liter engines.
The dispensing solutions feature what the company calls the only entirely integrated fuel dispenser in the industry – the Parker Industrial Bulk CNG dispenser, which includes 4x burst pressure rating components, ball valves with a cycle life of 100,000 full cycles and an integrated system design resulting in 15% to 20% fewer leak paths.
'The Parker CNG dispenser was designed with safety as a top priority and uses a specially designed frame, series of unique protective sensors, breakaway couplings and hose disconnects to eliminate the risk of mechanical or user malfunctions,' says Anil Raina, engineering manager at Parker Veriflo/Instrumentation Group.