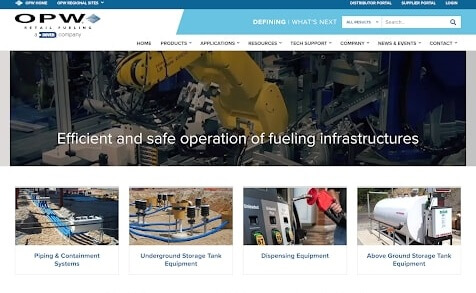 OPW Retail Fueling, a provider of handling solutions for both conventional and alternative fuels, has launched a more user-friendly website, opwglobal.com.
According to the company, the new site is easier to navigate and is now mobile-responsive.
"We're extremely proud of the new OPW website. It was designed with our customers in mind first and foremost," says Ed Kammerer, director of marketing and global product strategy for OPW Retail Fueling. "The user-friendly layout allows customers to easily locate any product within just one or two clicks."
OPW says the new website also includes an expansive resource library with technical guides and training videos, an improved search engine, a cleaner layout, and new branding and design.
OPW Retail Fueling is part of OPW, an equipment manufacturer in the retail fueling, fluid-handling and car wash industries.