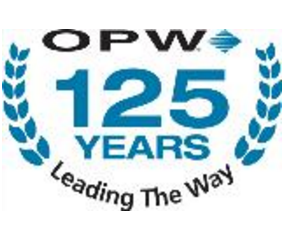 OPW, a Dover company providing solutions for the safe and efficient handling and distribution of fuels and critical fluids, has announced that it will observe a yearlong celebration of the company's 125th anniversary in 2017.
According to the company, OPW was founded as the Ohio Pattern Works & Foundry Co. in Cincinnati and was officially incorporated in 1892.
Founded through a $390 investment by Victor E. Tresise and Joseph E. Hausfeld, OPW began life during the Industrial Revolution as a company that created wood and metal patterns for use in the manufacture of everything from grave markers to oil valves.
Over the years, the company was able to thrive by identifying and reacting to changes in the markets in which it operated. Through a series of strategic business decisions and acquisitions, OPW says it established a solid reputation, earned by providing high-quality products that deliver assurance in the areas of safety, reliability, durability and environmental sustainability in critical fluid-handling operations.
"In today's world of constant and rapid change, it is quite humbling to think OPW has endured the test of time and has been able to thrive for 125 years," says Mike McCann, interim president of OPW and vice president and general manager of the OPW retail fueling business unit. "We have been able to realize this great accomplishment by focusing on the three 'Ps': people, partners and products."
As part of the anniversary celebration, OPW has planned a number of events that will take place during the course of 2017. Click here for more details.