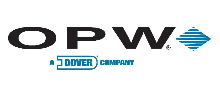 OPW, a provider of fluid-handling solutions and a business unit within Dover's Fluids segment, has acquired fuel management services provider Fairbanks Environmental Ltd. in Skelmersdale, Lancashire, in the U.K.
"The acquisition of Fairbanks will expand OPW's end-to-end solutions, providing our customers with integrated around-the-clock fuel monitoring and data analysis as an option within the larger OPW suite of products and services," says David Crouse, president of OPW.
"By providing this additional capability, we can help customers detect and eliminate fuel loss, reduce operating costs, improve profitability and meet environmental and regulatory requirements. Protecting people and the environment is a key tenet for OPW, and we can further support that mission with the addition of Fairbanks," Crouse adds.