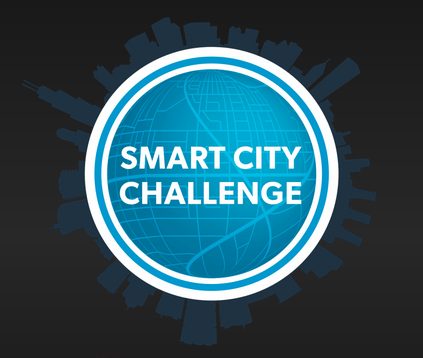 U.S. Secretary of Transportation Anthony Foxx has announced that Columbus, Ohio, has been selected as the winner of the Smart City Challenge, which aims to fund one U.S. city in demonstrating and deploying vision-forward smart city and mobility solutions.
As the challenge winner, Columbus intends to deploy a fleet of fully electric shuttles for a new bus rapid-transit center, expand its investment in electric vehicle (EV) charging stations, provide assistance to fleet operators to encourage EV adoption and create an EV cooperative buying program, among other actions.
According to a press release from the White House Office of the Press Secretary, Columbus will receive up to $40 million from the U.S. Department of Transportation as part of the Obama administration's efforts to accelerate game-changing technologies, such as self-driving cars, smart traffic lights and vehicle-to-vehicle communications, as well as zero-emissions vehicles.
Further, Paul G. Allen's Vulcan Inc. will award the city an additional $10 million, and a range of national industry partners will provide additional technology and resources to help implement its plan. Among those partners are NXP Semiconductors, Amazon Web Services, Mobileye, Autodesk, Alphabet's Sidewalk Labs, AT&T and DC Solar.
Foxx announced the Smart City Challenge in December 2015, calling for cities to come up with a plan to reshape their transportation systems, harnessing the power and potential of technology, data and creativity to re-imagine how people and goods move.
According to the release, Columbus intends to leverage a new central connected traffic signal and integrated transportation data system to address specific transportation challenges faced in four districts across the city. To address these challenges, the city will do the following:
Deploy fully electric self-driving shuttles on three fixed routes to connect a new bus rapid-transit center to a retail district, connecting more residents to jobs and helping fuel the district's growth.
Use transportation data analytics and improved first-mile-last-mile connections to public transportation – such as street-side mobility kiosks, a new bus rapid-transit system and smart lighting to increase safety for pedestrians – to improve health care access in a neighborhood that currently has an infant mortality rate four times that of the national average.
Equip city fleet, transit vehicles and many intersections with connected vehicle technology to optimize traffic flow and demonstrate safety applications.
Test connected vehicle technology in the freight district, including automated truck platooning and traffic signal management. The city will also work with freight operators to communicate parking availability both in the city and in the surrounding multistate region.
Create an integrated payment system for residents to access transportation solutions throughout the city, regardless of whether they have a credit card or rely on cash, and offer a trip planning smart app to help residents plan their trips across many different modes and public and private operators.
Address climate change by expanding their investment in EV charging stations, providing assistance to fleet operators to encourage EV adoption, creating customer education programs such as ride-and-drive events with local dealers, and creating an EV cooperative buying program.
Out of the 78 total cities that accepted the challenge, Austin, Columbus, Denver, Kansas City, Pittsburgh, Portland and San Francisco were selected as the seven finalists.