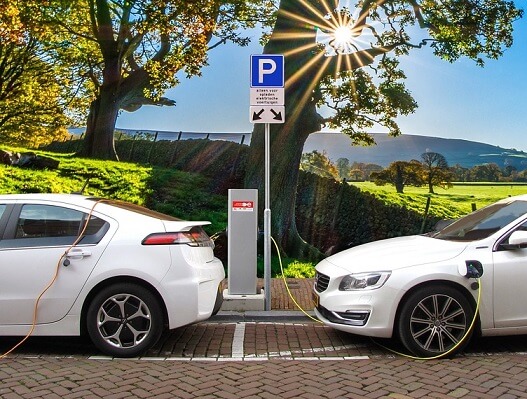 In order to accommodate 1.3 million plug-in electric vehicles (PEVs), California would need 229,000-279,000 chargers in public locations and multi-unit dwellings, according to a recent study conducted by the U.S. Department of Energy's National Renewable Energy Laboratory (NREL) on behalf of the California Energy Commission.
The report, "California Plug-In EV Infrastructure Projections: 2017–2025," analyzes PEV infrastructure needs in California from 2017 to 2025 under a scenario in which the state's zero-emission vehicle deployment goals are achieved by light-duty vehicles, primarily in residential use.
The report addresses two objectives: (1) enabling travel for battery-electric vehicles and (2) maximizing the electric vehicle-miles traveled for plug-in hybrid-electric vehicles. The analysis is performed at the county level for each year between 2017 and 2025, and it considers potential technology improvements.
NREL used its EV Infrastructure Projections (EVI-pro) tool and representative statewide travel data housed in its Transportation Secure Data Center to conduct the evaluation. The range does not account for chargers at single-family homes. The EVI-Pro tool accounts for variations and uncertainty in vehicle and charger technologies, user demographics, market adoption conditions, the shared use of chargers, and EV travel and charging preferences.
"Real-time networking technologies that confirm chargers are maintained and available can play a critical role in improving the efficiency of charger installations by enabling the shared use of chargers, thereby potentially increasing the use and reducing the size of the network necessary to support the growing fleet of EVs," says Eric Wood, NREL's vehicle systems engineer.
"Also critical is the effective integration of charging loads with the utility grid to prevent additional ramping generators and stressing the distribution infrastructure," Wood adds. "According to our estimates, the power demands from the proposed number of chargers could exceed 1 GW; shifting the EV charging load to better align with midday solar energy production could help utilities manage the load."
The full report can be found here.