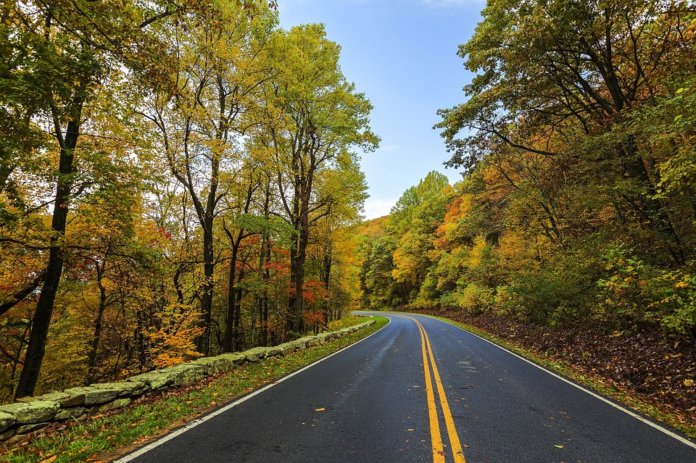 Nine Northeast and Mid-Atlantic states and the District of Columbia have come together to design a new regional low-carbon transportation policy proposal.
According to the regional coalition, the policy would cap and reduce carbon emissions from the combustion of transportation fuels and invest proceeds from the program into low-carbon and more resilient transportation infrastructure.
All the participating jurisdictions are members of the Transportation and Climate Initiative (TCI), which seeks to improve transportation, develop the clean energy economy and reduce carbon emissions from the transportation sector. The work of TCI is facilitated by the Georgetown Climate Center. 
The TCI Initiative Statement is endorsed by Connecticut, Delaware, Maryland, Massachusetts, New Jersey, Pennsylvania, Rhode Island, Vermont, Virginia and Washington, D.C. It describes the goals of such a program, including reducing climate-changing pollution, creating economic opportunity, and improving transportation equity for currently underserved and overburdened populations. It also sets a goal of completing the policy design process within one year, after which each jurisdiction will decide whether to adopt and implement the policy. Earlier this year, TCI jurisdictions hosted a series of six regional listening sessions that informed the new statement.
"With the approximately 40 percent of our greenhouse-gas emissions coming from the transportation sector, we must accelerate our transition to a low-carbon transportation future," says Gov. Dannel P. Malloy, D-Conn. "By signing onto the TCI commitment, Connecticut and the region are taking an important step forward to help protect the health and safety of our residents. Over the next year, we will work closely with our regional partners to design a proposal that can be adopted by our states and implemented regionally."
"We look forward to actively participating in this multi-state policy development process to evaluate low-carbon transportation options," adds Leslie S. Richards, secretary of the Pennsylvania Department of Transportation. "As one of the most economically dynamic regions in the world, the northeastern States working together have enormous potential to change the direction of climate policy toward sustainability."
A number of businesses, organizations and other stakeholders have spoken out in support of the initiative, including Toyota, which says it "looks forward to continuing to engage with the Transportation and Climate Initiative and other stakeholders on policies that support reducing transportation CO2 emissions," and ChargePoint, whose director of public policy, Kevin G. Miller, says the company "looks forward to working with these governors, their states and regional stakeholders to jump-start this critically important move to a low-carbon future."
Deborah Brown, chief mission officer at the American Lung Association, notes, "As this process moves forward, the details are of utmost importance. The agreement must create clear and enforceable emissions reductions. Investments should recognize all emission impacts. The agreement must ensure that communities that have borne the brunt of air pollution for far too long receive protection from pollutants and also benefit directly from these improvements. In addition, as electric vehicles are increasingly used, efforts to clean up the power grid that fuels these vehicles must continue to reduce carbon and other pollutants they produce."