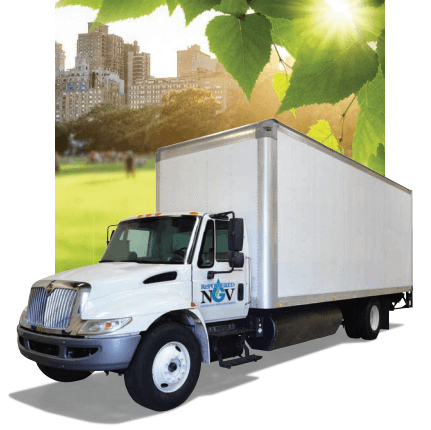 The California Energy Commission (CEC) has released a Notice of Proposed Award that would provide North American Repower (NAR) with funding to demonstrate improved efficiency in natural gas engines.
NAR, which provides fully integrated dedicated natural gas fuel solutions for operators of medium- and heavy-duty vehicles, says that typical natural gas engines see a fuel consumption that is from 5% to 15% unfavorable compared with diesel engines. Through its core lean and dilute burn technologies, NAR expects to demonstrate between 10% and 16% improvement versus current stoichiometric compressed natural gas (CNG) engines.
NAR expects to demonstrate this efficiency at no higher than 0.2 g/bhp-hr NOx and to subsequently reduce NOx to the California optional limit of 0.02 g/bhp-hr NOx.
The company says its work to achieve high-efficiency CNG operation in vehicles will be developed on a 13 L engine platform. NAR will use extensive modeling and simulation to optimize solutions for the CNG adaptation, combined with NAR's proprietary lean burn ignition, fuel and ancillary control strategies to achieve the grant's efficiency and emissions objectives.
Pending conclusion of formal documentation, the CEC will award NAR the maximum grant funding of $900,000. NAR, SOCAL Gas and the South Coast Air Quality Management District will contribute funding to bring the total expended for this research and development to over $1.95 million.