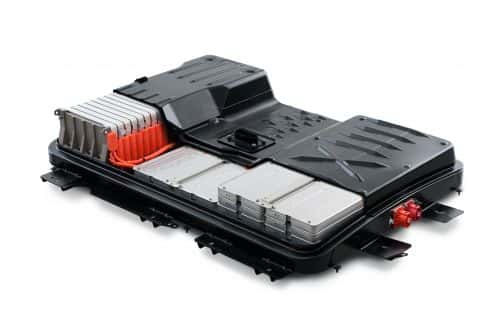 Nissan Motor Co. and Green Charge Networks, a provider of commercial energy storage, have joined forces to deploy second-life lithium-ion vehicle batteries for stationary commercial energy storage in the U.S. and international markets.
The automaker launched its Nissan LEAF electric vehicle (EV) in late 2010. As part of the company's commitment to sustainability and reducing greenhouse-gas emissions, Nissan says it has conducted multiple research projects in Japan, the U.S. and Europe to use LEAF batteries outside the vehicle through 4R Energy, a joint venture with Sumitomo Corp. formed in 2010.
'A lithium-ion battery from a Nissan LEAF still holds a great deal of value as energy storage, even after it is removed from the vehicle, so Nissan expects to be able to reuse a majority of LEAF battery packs in non-automotive applications,' says Brad Smith, director of Nissan's 4R Energy business in the U.S. 'Nissan looks forward to working with Green Charge Networks to get second-life vehicle batteries into the hands of customers who can realize benefits that include improved sustainability and lower energy costs.'
In a new stationary storage application powered by Green Charge's intelligent software and Power Efficiency Agreement, the second-life energy storage unit has a cost advantage over traditional units, opening up new markets where incentive programs are currently not offered, says Nissan.
The first combined storage unit will be installed at a Nissan facility this summer, where multiple Nissan LEAF batteries will be configured to offset peak electricity demand. Nissan adds that systems like this also can be paired with renewable energy sources, such as wind or solar, to further reduce a facility's environmental footprint and enhance energy savings.
'This partnership is extremely important to the distributed energy storage industry,' says Vic Shao, CEO of Green Charge. 'This partnership is ultimately about power efficiency – reducing our carbon footprint, stress on the grid and energy costs.'
Photo courtesy of Nissan: A 2015 Nissan LEAF battery pack