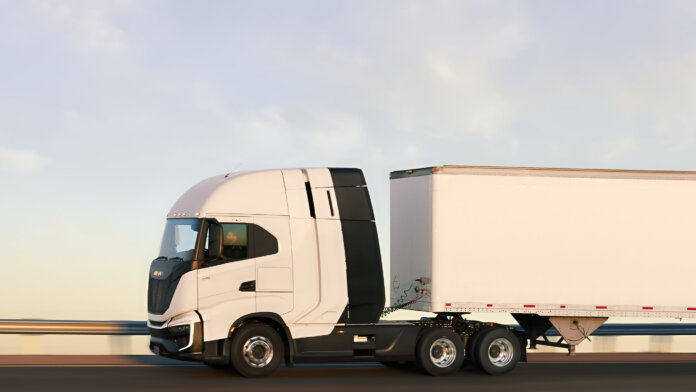 Biagi Bros. Inc. plans to take delivery of 15 Nikola Corp. Nikola Tre hydrogen fuel-cell electric vehicles (FCEV) in Ontario, Calif. The FCEV trucks are expected to put in over 100,000 miles per year, to support the round-the-clock operations.
"These initial 15 Nikola Tre FCEVs are part of Biagi Bros. commitment to transition their fleet to zero-emissions," says Michael Lohscheller, Nikola's president and CEO. "In addition, the trucks will be fueled at the previously announced hydrogen station in Ontario, Calif."
"Biagi Bros. has been successfully testing Nikola's Class 8 FCEV beginning in January of 2022," states Andrea Biagi, president of Biagi Bros. "After logging more than 12,000 miles, we are extremely pleased with the performance and specification of the trucks, and we are ready to move forward to officially build our zero-emission fleet later this year."
Nikola recently announced that it has received a California Air Resources Board (CARB) Zero-Emission Powertrain Executive Order that is a requirement for the Nikola Tre FCEV to be eligible for CARB's Hybrid and Zero Emission Truck and Bus Voucher Incentive Project (HVIP) program.
Upon final HVIP approval, purchasers of the Nikola Tre FCEV in 2023 may be able to qualify for California's state-based incentive valued at $240,000 per truck; $270,000 per truck for drayage fleets; or up to $288,000 per truck for fleets with (i) 10 trucks or less, (ii) performing drayage operations, and (iii) located within a disadvantaged community area. Eligible non-drayage fleets may secure up to 30 HVIP vouchers and drayage fleets may secure up to 50 vouchers.
In addition to the funding provided by HVIP, purchasers of Nikola's Tre FCEVs will also qualify for an additional $40,000 clean commercial vehicle tax credit in 2023 from the federal government due to the passage of the Inflation Reduction Act.
With a range of up to 500 miles and an estimated fueling time of less than 20 minutes based on technology improvements, the Nikola Tre FCEV is expected to have among the longest ranges of all commercially available zero tailpipe emission Class 8 tractors while realizing weight savings when compared to BEV Class 8 trucks with similar range. The Tre FCEV is well-suited for a variety of applications ranging from drayage and intermodal to metro-regional truckload and less than truckload to certain specialized hauling use cases.
The 15 trucks are expected to be delivered in the fourth quarter.