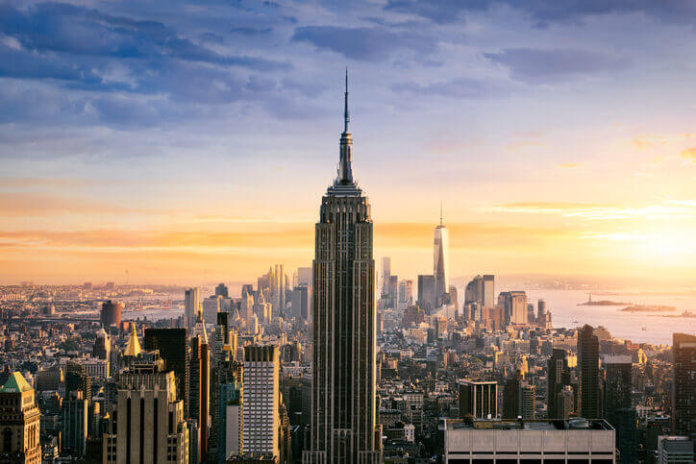 Gov. Andrew M. Cuomo, D-N.Y., has announced the availability of up to $3.5 million for innovative research and development (R&D) proposals to accelerate the use of electric vehicles (EVs), reduce the cost of installing and operating charging stations, and provide recommendations on how they can be used for grid resiliency. According to a press release, this investment and efforts to increase the use of EVs support the governor's goals to reduce greenhouse gas (GHG) emissions 40% by 2030.
"Clean cars are the way of the future, and with a tremendous increase in the number of electric vehicles sold this year, it is clear New Yorkers support efforts to combat climate change," says Cuomo. "Innovation is what drives New York, and we are proud to incentivize the development of improved technologies that will create a cleaner, greener and more sustainable future for all."
The New York State Energy Research and Development Authority (NYSERDA) will administer the solicitation, which is seeking proposals for research projects that show the potential impact of EVs on job growth, technical advances, and the overall economy.
An area of particular interest includes proposals for innovative business models and technologies to better manage the relationship between EVs and the electric grid. For example, proposals could focus on:
How to reduce the impact of charging vehicles on the grid;
How vehicles can be integrated into buildings to provide backup power; or
How to remotely manage EV charging at peak times.
As the press release explains, EVs currently use power from the grid to charge. However, fully charged vehicles can also return power to the grid, which can help provide resiliency during power outages or during peak times, such as hot summer days.
The transportation sector is responsible for 40% of energy-related GHG emissions in New York. Compared to gasoline-powered cars, the release says, electric cars are more energy efficient and cost about 50% to 70% less to operate per mile. As a result, New York is taking a broad approach to accelerating EV market growth.
More information on funding available and instructions to apply are available here.
Earlier this year, Cuomo announced the Drive Clean Rebate, a $70 million rebate and outreach initiative to encourage the growth of clean and non-polluting electric car use in New York and promote the reduction of carbon emissions in the transportation sector. According to the release, the initiative has already provided more than $3 million in rebates to New Yorkers for the purchase or lease of EVs. For the first three months following the launch of the Drive Clean Rebate, New York saw EV sales increase 61% over the same time period last year. The state also launched a new EV campaign that includes the installation of charging stations and incentives for employers to encourage employees to drive EVs, as well as the installation of charging stations along the New York State Thruway.
In addition, the release notes, the governor announced the availability of $2.2 million from the Environmental Protection Fund in rebates for municipalities to purchase or lease electric, (plug-in hybrid or battery) or hydrogen fuel cell vehicles for municipal fleet use, and for installation of public charging or fuel cell refueling infrastructure. The state also revised regulations to clarify charging station ownership rules and supported R&D projects on new plug-in electric car technologies and policies.
Alicia Barton, president and CEO of NYSERDA, comments, "Under Governor Cuomo's leadership, New York is launching aggressive efforts to expand electric vehicle use and decrease transportation-related greenhouse gas emissions. The Drive Clean Rebate and other state initiatives have made electric cars and charging stations more affordable and accessible to consumers across the state – but we have more work to do. At NYSERDA, we are expanding our focus to research efforts that will help New York better integrate electric vehicles into the grid and advance our goals of creating a cleaner, more resilient and affordable electric grid for all New Yorkers."
As of Nov. 1, there were about 23,000 EVs registered in New York.