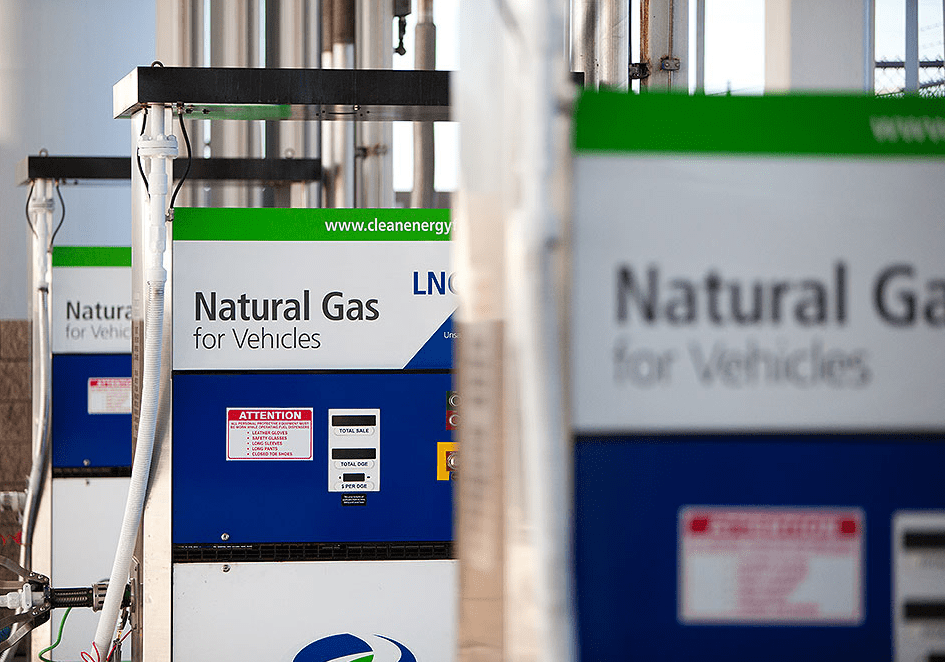 Future Market Insights, a market intelligence and consulting firm, says it has added the "Automotive Natural Gas Vehicle Market: Global Industry Analysis and Opportunity Assessment 2015-2025" report to its offerings due to increasing interest in the alternative fuels market and increasingly strict environmental regulations around the world.
The report begins by defining an automotive natural gas vehicle (NGV) as one that uses compressed natural gas (CNG) or liquefied natural gas (LNG) as an alternative to diesel or petrol. This natural gas is widely used in lift trucks, buses, light- and heavy-duty trucks, motorcycles, cars, vans, and locomotives.
Currently, the report states, the penetration of NGVs is on a smaller scale globally – but due to its operational advantages, global penetration is expected to increase substantially.
Around the world, governments have issued stringent regulations regarding excess emissions and fuel efficiency, and the global fossil fuel price has seen an increasing trend over the past five to 10 years. Because of this, there is a growing demand for cheap and environment-friendly fuel alternatives. Original equipment manufacturers of vehicles are now heavily promoting their products by showcasing the fuel efficiency and emission-free features, fueling the demand for the automotive NGV market.
On the other hand, factors like high upfront purchase costs and low awareness in many countries are still limiting the growth of the NGV market.
Although the NGV market is still in a nascent state, it has experienced notable sales growth in the last three to four years. According to the report, the global NGV market by volume is expected to expand at a compound annual growth rate (CAGR) of around 5% to 7% during the forecast period of 2015 to 2025 due to stringent government emission regulations and growing demand for fuel-efficient vehicles.
Considering geographic areas, the global automotive energy recovery market is segmented into seven key regions: North America, South America, eastern Europe, western Europe, Asia-Pacific, Japan, and Middle East and Africa. In terms of market revenue, Asia-Pacific's automotive energy recovery market is projected to register a significant CAGR during the forecast period, reporting stable economic growth, growing automotive production, stringent government emission norms, and changing consumer preferences as driving the significant demand. Specifically, India, China and Iran are forecast to register a significant growth in the Asia-Pacific NGV market, as these countries have a significant network of gas infrastructure and CNG fueling network.
In Europe, countries such as Russia and Ukraine have a high demand for natural gas in trucks and buses. According to the report, the Europe NGV market revenue is currently dominated by commercial vehicles, with government policies, subsidies, increasing fossil fuel prices and stringent environmental regulations fueling the demand in western and eastern Europe.
In North America and Latin America, CNG is seeing the high demand. Currently, the U.S. is dominating the North American automotive natural gas market by value; Columbia is dominating the Latin American automotive natural gas market by value.
The report notes that the key market participants in the global NGV market are Ford Motor Co., Fiat Chrysler Automobiles, General Motors, Honda Motor Co., Volkswagen and Hyundai Motor Group.
While the direction of the transportation sector is still uncertain, trends like these suggest the possibility of a natural gas-fueled future.