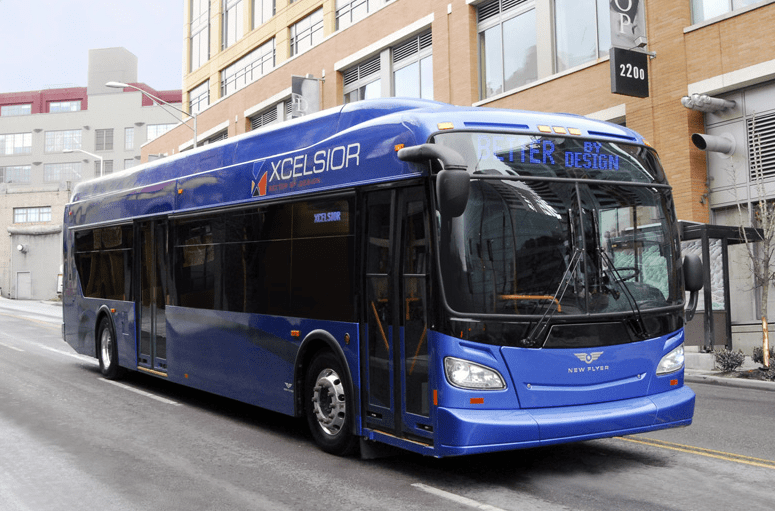 New Flyer Industries Inc., a manufacturer of heavy-duty transit buses in the U.S. and Canada, says the New York City Transit Authority (NYCT) has awarded New Flyer a contract for 110 heavy-duty, 60-foot articulated Xcelsior compressed natural gas buses, or 220 equivalent units (EUs).
As reported, the state-funded contract is a firm order for 110 XN60 (220 EUs) Xcelsior CNG-powered buses valued at $95 million.
"We are thrilled that New Flyer continues to be awarded opportunities to build transit buses for NYCT and MTA Bus Co. (together, MTA), which make up the largest transit agency in North America, with over 5,700 transit buses in their fleet and an annual ridership of nearly 2.7 billion," says Paul Smith, executive vice president of sales, marketing and customer program management.
"Since 1988, MTA has purchased over 2,200 buses from New Flyer. This will be the first time the MTA is taking delivery of compressed natural gas buses in a 60-foot configuration, and we're honored they have once again chosen our MTA-proven Xcelsior platform."
Additional benefits include a 20-year certified CNG tank and a fire-suppression system that comes as a standard feature on all New Flyer CNG buses.
This order follows on New Flyer's announcement in Jan. 26, announcing the opening of a Jamestown, N.Y., facility to manufacture bus components. Components assembled in Jamestown will be integrated into these 110 XN60 Xcelsior CNG buses.