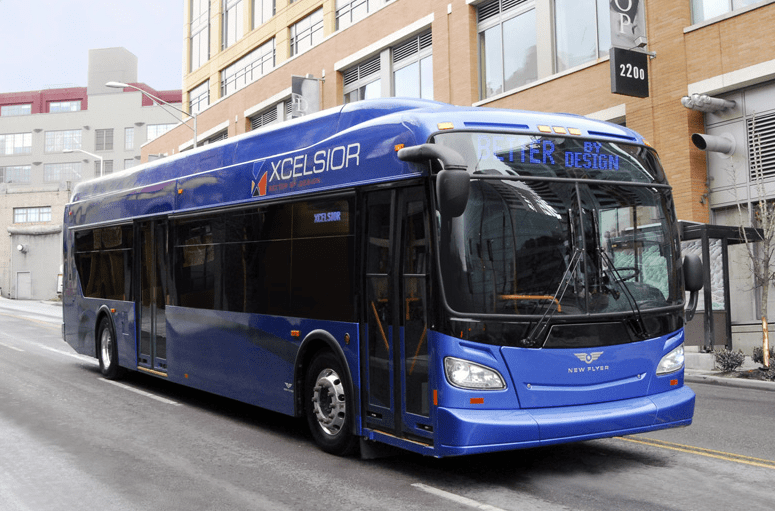 New Flyer Industries Inc. has announced that the City of Phoenix exercised options under its contract for 40-foot and 60-foot articulated heavy-duty Xcelsior buses – a number of which run on natural gas – for a total of 54 equivalent units.
As reported, this order contains 20 60-foot articulated Xcelsior diesel-powered buses, two 60-foot articulated Xcelsior CNG-powered buses, and 10 40-foot Xcelsior CNG-powered buses.
These buses will replace Phoenix's existing fleet that has reached the end of its useful life.
Over the past 10 years, New Flyer has delivered over 250 buses to the City of Phoenix.
"Many of the 60-foot buses are used on the City of Phoenix express routes, allowing the City to move more passengers while providing safe and reliable transportation," explains Paul Smith, executive vice president in sales, marketing and customer program management.