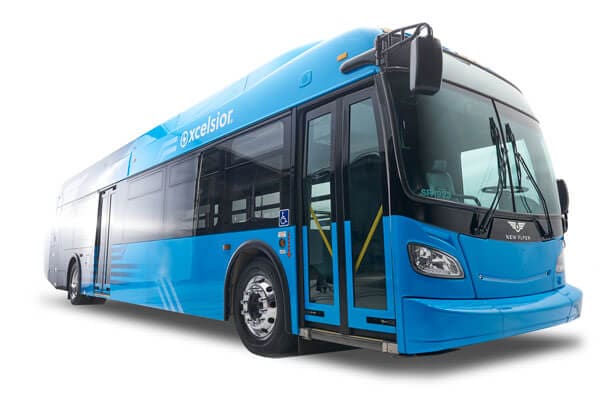 New Flyer of America Inc. and New Flyer Industries Canada ULC (collectively, New Flyer), subsidiaries of NFI Group Inc., have announced a series of transit bus leadership changes.
Kevin Wood, senior vice president of manufacturing and facilities, will retire from New Flyer effective July 2. Margaret Lewis, currently senior vice president of quality assurance and continuous improvement, will assume Wood's role.
In addition, Jennifer McNeill will assume leadership of the sales and marketing operation as vice president of sales and marketing. She replaces Paul Smith, executive vice president of sales and marketing, who announced his retirement earlier this year. Lewis and McNeill will continue reporting to Wayne Joseph, president of the New Flyer transit bus business.
For over nine years, Wood led the transformation of manufacturing operations and facilities, overseeing three ISO certifications: ISO 9001 (quality), ISO 14001 (environmental) and OSHAS 18001 (safety). Notably, he oversaw the introduction of Xcelsior bus manufacturing in 2010 and subsequent delivery of its 10,000th bus last month. New Flyer's Xcelsior bus is offered in diesel, hybrid, compressed natural gas or electric models.
Wood will support the organization during the transition, serving as business advisor to assist NFI Group on operational and strategic matters.
"We thank Kevin for his outstanding contribution to advancing our organization through manufacturing," says Joseph. "Further, we are proud to draw from the bench strength within our New Flyer team, through the promotion of proven industry leaders in Margaret and Jennifer."