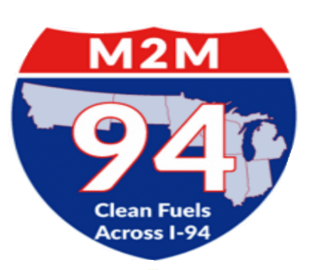 Ground Round Grill & Bar in Tomah, Wis., is unveiling a new electric vehicle (EV) charging hub on Sept. 6.
The charging hub represents the first-of-its-kind charging station in the City of Tomah and the first DC fast charger in western Wisconsin, according to Wisconsin Clean Cities. The station was made possible in part through funding from Dairyland Power Cooperative, Oakdale Electric Cooperative, the Tomah Ground Round Grill & Bar, and the Michigan to Montana I-94 Clean Fuel Corridor project.
The Michigan to Montana project, spearheaded by GTI, is funded through a $4.9 million U.S. Department of Energy grant awarded in December 2016. It is being facilitated in partnership with Clean Cities Coalitions, including Wisconsin Clean Cities, along the Interstate 94 corridor.
"Tomah is the halfway stop for travelers between Minneapolis and Milwaukee or Minneapolis and Chicago," says Tyson Koput, owner of the Tomah Ground Round Bar & Grill. "Everyone who travels that corridor knows Tomah because it's a place to stop, refuel, stretch your legs and grab a bite to eat. Now, travelers can add recharging to that list. We just felt it was a great fit for our business, and we're happy to be able to provide the service."
The ZEF Energy charging hub allows three EVs to charge at the same time. The station includes one DC fast charger and two Level II chargers. The DC fast charger provides 200 miles of battery range for every hour the vehicle is plugged in, while the two Level II chargers provide 25 miles of battery range for every hour the vehicle is plugged in.
"We applaud all of the project partners for their work in bringing the electric vehicle charging hub to Tomah," says Lorrie Lisek, executive director of Wisconsin Clean Cities. "This station is filling a large gap in the I-94 corridor for electric vehicle charging in western Wisconsin. Adding options for electric vehicle charging along the I-94 corridor helps improve air quality, boosts economic development, reduces our nation's dependence on imported oil and supports local jobs."