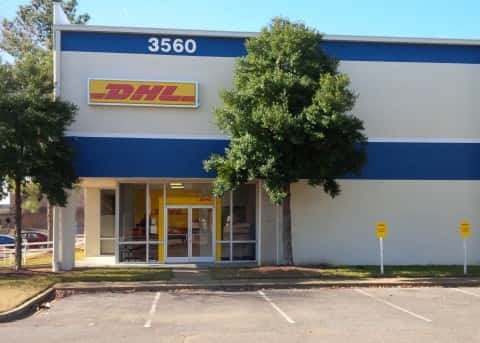 DHL has moved into a new service center in Memphis that will serve the tri-state area of Arkansas, Mississippi and Tennessee. The $2.5 million investment into the 30,000-square-foot facility includes a fleet of propane autogas pickup and delivery vehicles.
Located at 3560 Air Center Cove in Memphis, the facility will provide enhanced services to customers since it's situated close to Memphis International Airport, as well as take advantage of process efficiencies from a larger building footprint. The state-of-the-art facility will handle a variety of shipments, including international small parcels, as well as palletized and container freight.
The facility features a large customer counter, expanded parking lot, and 21 pickup and delivery vehicles fueled by propane autogas. The autogas fleet consists of 15 Ford Transit Connect vans and six full-size Transit vans, according to Robert Mintz, senior manager of communications for DHL. The vehicles use bi-fuel systems manufactured by PRINS, a Westport company.
"Memphis is a top metro area for exports, and as a leading international shipping provider, we are keeping pace with the tremendous growth from the area's global businesses," says John Fox, DHL area general manager for the Southeast U.S. "This new facility will not only support customer shipment growth, but will also allow for earlier delivery times and later drop-off times for international importers and exporters."