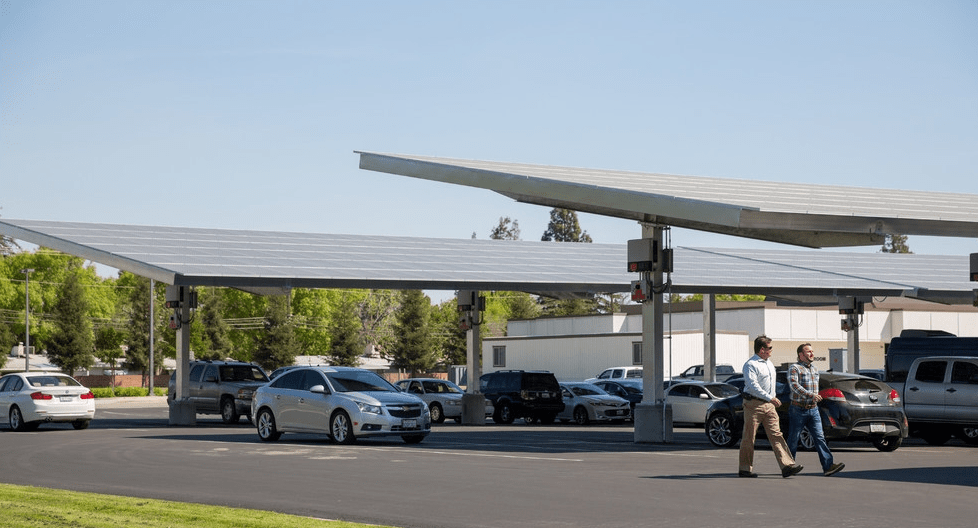 California State University, Long Beach (CSULB) and SunPower Corp. have announced that construction is under way on a 4.8 MW SunPower Helix Carport solar power system that will enable electric vehicle (EV) charging on-site.
"With the cost-competitive solar generated by our SunPower systems, the university will control electricity costs and reduce our carbon footprint, serving our goal to achieve climate neutral operations by 2030," said David Salazar, associate vice president at CSULB.
In addition to generating power, the solar carports at CSULB will provide to the campus community needed shade and EV chargers with the capacity to charge 50 cars. All of the systems are expected to be operational by the end of next year. CSULB will own the renewable energy credits associated with the systems.
SunPower estimates that one year of solar energy produced by the CSULB system, once it is operational, could power more than 2,200 EVs for 30 years.
As part of its commitment to sustainability, the university's Sustainability Task Force oversees a range of activities to reduce campus environmental impact, including energy efficiency, water conservation, sustainable food service, and waste reduction and recycling.