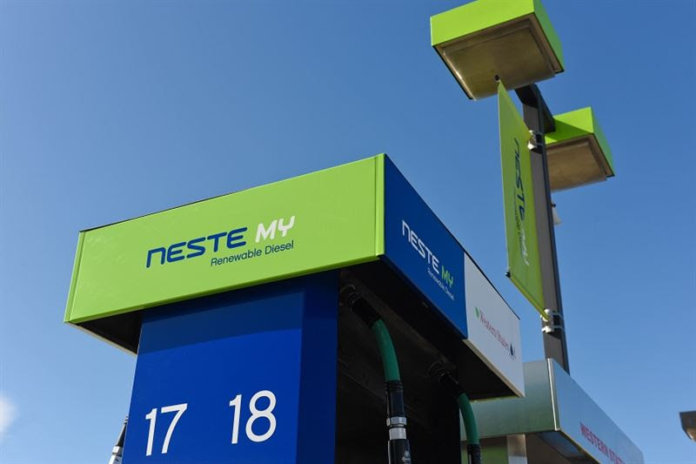 Renewable diesel producer Neste has announced three northern and central California cardlock locations that will be offering its MY Renewable Diesel.
Neste already has a Neste-branded cardlock in San Leandro, and three other sites will open in cooperation with local distributors this spring. Cardlocks are unstaffed fueling stations designed to accommodate fleet vehicles, including 18-wheel trucks, explains Neste.
"Since launching in California in 2017, we've had a lot of positive feedback from drivers and fleet managers using Neste MY Renewable Diesel," comments Jeremy Baines, vice president of sales for Neste. "And those who haven't tried it yet keep asking where they can get it. We're proud to offer Neste MY Renewable Diesel at these cardlock locations to further expand its accessibility and lead the renewable fuel revolution."
Each location will supply Neste MY Renewable Diesel, a low-carbon fuel produced from 100% renewable and sustainable raw materials. According to Neste, the fuel cuts greenhouse-gas emissions by up to 80% compared to petroleum diesel.
In 2018, the San Leandro location served over 16,000 customers, says Neste.
"Demand for cleaner fuels is on the rise globally, and California is a leader in the movement toward an emissions-free future," adds Baines. "Neste MY Renewable Diesel helps meet environmental needs without compromising performance."
Neste MY Renewable Diesel is a direct-replacement fuel for petroleum diesel. It requires no blending and is compatible with all diesel engines without any modification or change in infrastructure, the company says. The fuel is available to public and private fleets in California through authorized distributors.