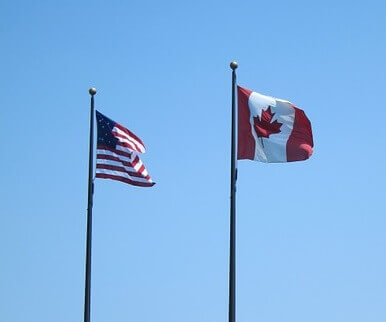 The government of Canada has announced the opening of a natural gas refueling station in Fort Erie, Ontario.
The facility, located along Ontario's QEW highway and just minutes from the U.S.-Canada Peace Bridge, has the capacity to fuel Class 8 trucks in approximately five minutes and over 200 trucks each day.
Natural Resources Canada is providing C$1 million to Envoy Energy Fuels Inc. The funding is part of the government's C$182.5 million investment to develop a coast-to-coast fast-charging network for EVs, establish natural gas stations along key freight corridors and open hydrogen stations in metropolitan centers. This investment will also ensure Canada-U.S. alignment of standards for low-carbon vehicles and refueling infrastructure, the government notes.
Envoy Energy Fuels and Truk-King Logistics Inc. announced the start of construction on the public-access station in February. Based in Fort Erie, Truk-King is a privately owned and operated dry-freight trucking company. It plans to have its entire fleet of Class 8 trucks running on natural gas by the end of 2019, and the new station will provide the company access to another source of CNG fuel.
"I am thrilled that we are able to help Truk-King Logistics lower their greenhouse-gas emissions and fuel costs," states James Ro, president of Envoy Energy.
"This station provides transport companies with cleaner options to move their goods – cutting costs, reducing pollution and improving productivity," adds Vance Badawey, member of parliament for Niagara Centre. "Our government is giving Canadian businesses greener choices when it comes to transportation fuels and to clean energy in general."
The station's partners also include ComTech Energy and Enbridge Gas Inc.