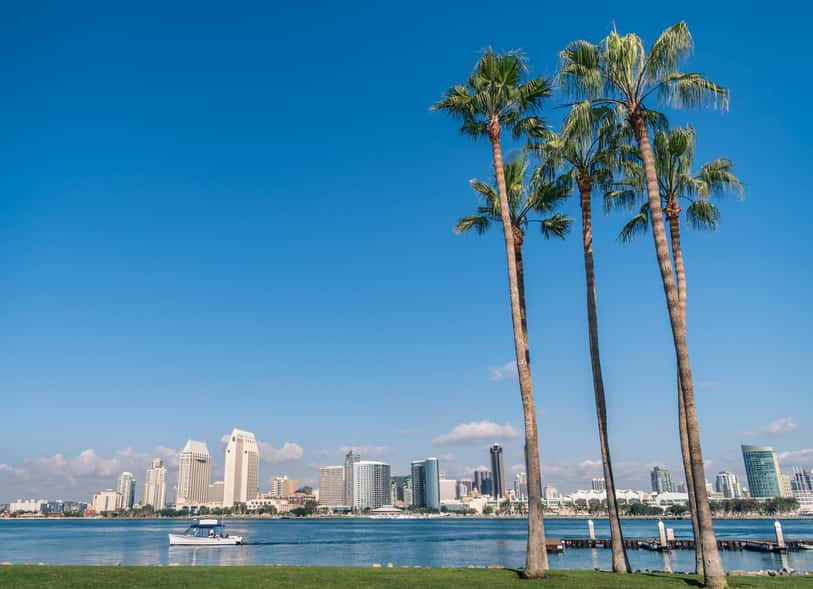 In the latest rollout of its kind, Mayor Kevin L. Faulconer has announced that San Diego has begun using renewable diesel in its vehicle fleet – a change that is expected to significantly reduce greenhouse-gas emissions and help meet the goals in Mayor Faulconer's Climate Action Plan.
"This small change will make a major part of our fleet greener overnight, creating more environmentally friendly vehicles that are cheaper to maintain," says Faulconer. "By transitioning to renewable diesel, we're significantly reducing the pollution caused by city vehicles that serve the public on a daily basis."
According to the city, the initial phase will support about 900 heavy- and medium-duty vehicles, including service trucks, refuse packers, dump trucks, construction equipment and street sweepers – all of which are fueled at the city's four major dispensing facilities, including the Chollas Operations Yard, where Mayor Faulconer made the announcement.
San Diego expects to begin using renewable diesel at fire stations in the coming weeks, which will result in all of the city's 1,125 diesel-powered vehicles being powered by renewable diesel.
The city notes that this transition to renewable diesel is a prime example of the adaptability of the Climate Action Plan. Although using a more environment-friendly diesel fuel source isn't one of the strategies specifically outlined in the Climate Action Plan to reduce emissions, the city can take actions outside of the plan that will help reach the goal of slashing greenhouse-gas emissions in half by 2035.
"We are constantly looking for ways to make San Diego's fleet more sustainable, and advancements in alternative fuels are making it possible," says Alia Khouri, the city's fleet operations director. "Renewable diesel is going to help a significant portion of our fleet run much cleaner, with less wear and tear on the engines compared to petroleum diesel."
Renewable diesel is considered a "drop-in" fuel that can be used in engines designed to burn petroleum diesel without any costly modifications to those vehicles or dispensing facilities. A cleaner, smoother combusting fuel also improves engine performance and reduces maintenance costs. As far as emissions, an analysis by the California Air Resources Board determined that renewable diesel reduces greenhouse-gas emissions by up to 80% compared with petroleum diesel.
The city's fleet operations department says it worked with its local fuel provider, The SoCo Group, to secure ongoing delivery of renewable diesel through Neste Corp.
"Air quality is a significant concern in many cities around the world today," says Kaisa Hietala, Neste's executive vice president of renewable products. "Neste offers a drop-in solution for reducing traffic-related local emissions and improving local air quality. We are very pleased that our innovative renewable diesel can help San Diego and its inhabitants benefit from our low-carbon fuel."
This is just the latest renewable diesel announcement to be reported in the state, especially as Sacramento County and the cities of San Francisco, Oakland, Walnut Creek and Carlsbad, in addition to companies Google and UPS, have all recently announced commitments to the alternative fuel.