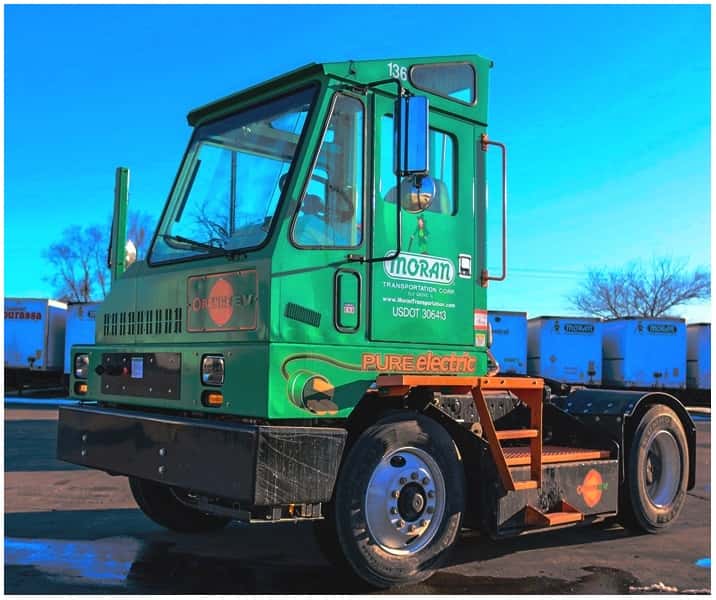 Moran Transportation Corp. has placed a follow-on order for Orange EV's T-Series electric terminal truck for use in Moran's Chicago operations.
Company officials say that the electric truck has had an immediate and substantial effect on reducing their carbon footprint ever since Moran purchased its first T-Series last year. According to Moran, operating electric terminal trucks reduces unit energy cost by more than 80%, even with the low price of diesel fuel.
Orange EV's T-Series is the first heavy-duty, Class 8 truck of its type that has been commercially deployed and certified.
"We are thrilled at the immediate impact of the new spotter. Our goal is to reduce our dependency on gas/diesel fuel as we grow our business by investing in alternative fuel vehicles," says Rob Petzold, vice president of Moran Transportation. "We are very pleased with the functionality and the energy reduction of these new trucks. We hope that we can expand our fleet of electric vehicles as the new technology becomes available."
Moran is deploying Orange EV's standard-duty truck, operating through the shift and then plugging in with battery to spare and recharging overnight.