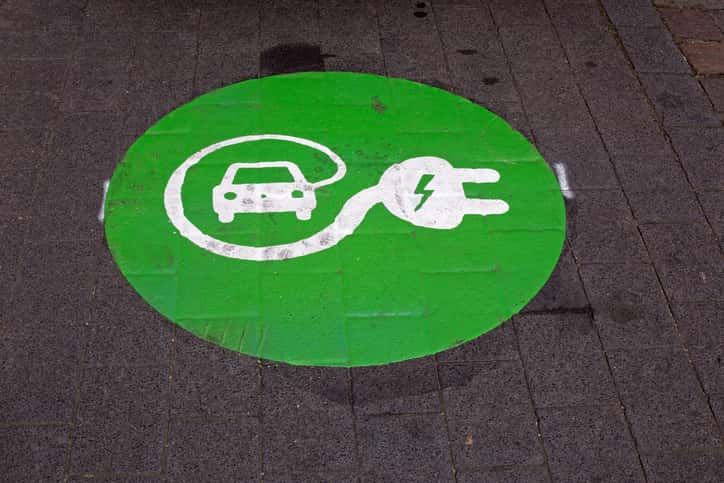 The Baker-Polito administration in Massachusetts has announced that $12 million in funding will now be allocated to the Commonwealth's electric vehicle (EV) rebate program, Massachusetts Offers Rebates for Electric Vehicles (MOR-EV).
According to the state's Energy and Environmental Affairs office, this funding decision builds upon the Department of Energy Resources' (DOER) $2 million commitment in January and represents more than double the rebate funding over the lifetime of the MOR-EV program.
Under the program, consumers can qualify for rebates ranging from $750-$2,500 on the purchase or lease of more than 25 qualifying new EVs, including battery-electric, plug-in hybrid electric and fuel cell electric vehicles.
"The adoption of electric vehicles is an important component of the Commonwealth's plan for reducing emissions and meeting our Global Warming Solutions Acts goals," says Gov. Charlie Baker. "With the continued growth and consumer choice for electric vehicles, our administration is committed to working with all stakeholders to promote the host of positive benefits electric vehicles offer."
"This investment in electric vehicles through the MOR-EV program will help continue our positive progress as we continue to build towards a clean transportation future," says Lieutenant Gov. Karyn Polito. "Through DOER's Green Communities Program, Massachusetts' municipalities have taken a leading role in adopting electric and fuel-efficient vehicles, once again setting an example for the rest of the Commonwealth to follow."
Since June 2014, the MOR-EV program has issued or reserved over $6 million for 2,931 vehicles, cutting the state's greenhouse-gas emissions output by an estimated 8,123 short tons annually. The Commonwealth recently adopted a fuel efficiency standard for the purchase of new state vehicles, requiring minimum fuel efficiency on newly purchased state vehicles. As part of DOER's Green Communities Program application process, cities and towns must pledge to only purchase fuel-efficient vehicles.
DOER notes that it is also in the process of developing an additional rebate program to promote EV adoption for low-income consumers.
"The intense interest in the MOR-EV rebate program is a testament to the progress the Commonwealth has made towards incorporating clean energy technologies into everyday life," says Secretary of Energy and Environmental Affairs Matthew Beaton. "The Baker-Polito administration continues to demonstrate our commitment to reducing emissions and providing a clean, healthier environment for all Massachusetts' residents through the integration of fuel-efficient and zero-emissions vehicles."
"Thousands of consumers have taken an important step towards reducing emissions across Massachusetts by embracing zero emission and fuel-efficient vehicles," comments DOER Commissioner Judith Judson. "By doubling the historic funding of the MOR-EV program, the Baker-Polito administration is ensuring that the Commonwealth is poised to secure our clean transportation future as options for electric and fuel-efficient vehicle consumers continue to grow."
In May, DOER awarded four grants for the purchase of electric school buses and chargers to Acton-Boxborough Regional School District, Amherst Public Schools, Cambridge Public Schools and Concord Public Schools. According to the agency, the grants were awarded through the DOER new Vehicle-to-Grid Electric School Bus pilot program, which aims to reduce schools' petroleum use and test the benefits of electric school bus technology.
"Increasing the use of zero-emissions vehicles would help reduce our dependence on fossil fuels, and I'm happy to hear that the administration is offering more rebates for such cars," says State Sen. Jamie Eldridge, D-Acton. "I was happy to work with my Senate colleagues to pass a bill earlier this month that creates new incentives for people to buy zero-emissions vehicles, and I wish to thank Secretary Beaton for his support of ZEVs through the rebates program. These initiatives will help the state achieve its stated goal of 300,000 zero-emissions vehicles registered in Massachusetts by 2025 and are an important part of protecting our environment."
State Rep. Jonathan Hecht, D-Watertown, concurs: "Widespread use of electric vehicles is critical to meeting the Commonwealth's emission reduction laws. Through MOR-EV and private and public efforts to expand charging infrastructure, electric vehicles are quickly becoming an affordable, practical choice for Massachusetts residents."
The Sierra Club, as one of the largest and oldest environmental organizations in the U.S., released a statement in support of this news, touting the MOR-EV program and the governor's efforts.
Gina Coplon-Newfield, the EV initiative director for the Sierra Club and a member of the Massachusetts Zero Emission Vehicle Commission, says, "MOR-EV is proven to accelerate electric vehicle sales and leases. By extending funding for the MOR-EV program and lowering the upfront cost of electric vehicles, MassDOER is putting electric vehicles in the fast lane.
"With oil use, mostly from the transportation sector, responsible for more than 40 percent of the nation's greenhouse-gas emissions, it is imperative that we speed the transition to clean electric vehicles," she continues. "For the health and safety of our families, we commend MassDOER and Governor Baker for continuing to fund this crucial program."
MOR-EV is administered on DOER's behalf by the Center for Sustainable Energy. As reported, the funding is financed by Regional Greenhouse Gas Initiative auction proceeds and aims to help reduce reliance on foreign oil and meet Massachusetts' goals under the Global Warming Solutions Act to reduce greenhouse-gas emissions in the transportation sector 7.6% by 2020.