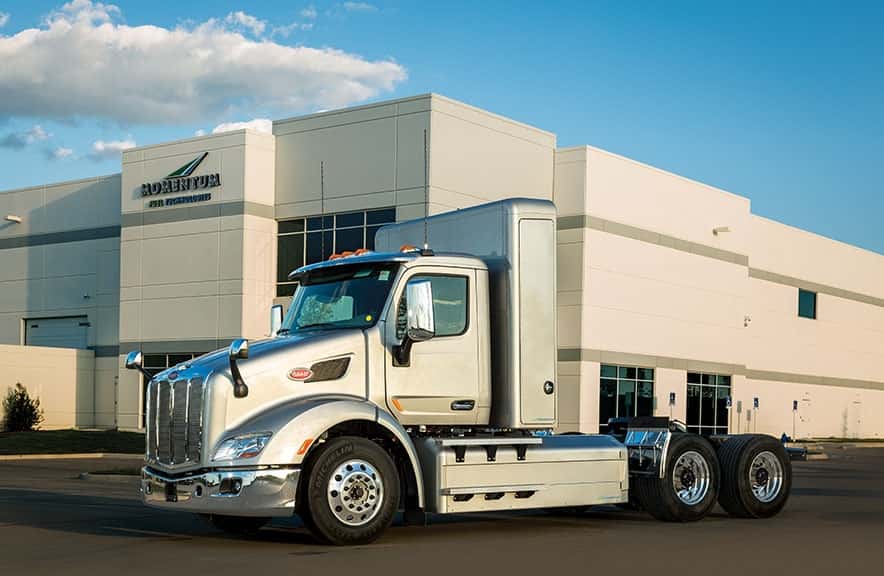 Momentum Fuel Technologies, a division of Rush Enterprises headquartered in the Dallas-Fort Worth Metroplex, says it is adding a 175 diesel gallon equivalent (DGE) back-of-cab system in its compressed natural gas (CNG) fuel system solutions for Class 6 to Class 8 trucks.
As reported, the 175 DGE back-of-cab system is the largest Momentum system to date. The company expects the system, which is currently in production, will be ready for delivery this spring.
"The larger-capacity tank gives drivers even more time between fill-ups," comments Mike Zimmerman, Momentum's general manager. "This is a major benefit for all drivers but especially for over-the-road carriers putting in extensive miles."
According to Momentum, the system mounts between factory cab extenders with neck-mounted cylinders for enhanced durability. The system's fuel management module houses the electronics, fuel filter and fuel-fill receptacles and works in conjunction with the Rush Truck Centers' telematics platform, which enables fleet managers to monitor usage and manage fuel consumption.
All Momentum products, including the 175 DGE back-of-cab system, feature a fuel pressure regulator with a high-capacity filter manufactured by Parker, allowing the system to operate from 3,600 pounds per square inch (PSI) when full to a minimum of 230 PSI. The pressure regulator is designed to reduce leak points and weight, and the high-capacity filter is larger so as to be serviced less frequently.